REMBRANDT AND RUBENS
GERSAINT, Edme.
Catalogue raisonné de toutes les pieces qui forment l'oeuvre de Rembrandt … avec le augmentations nécessaires par le Sieurs Helle & Glomy.
Paris, chez Hochereau, 1751.
£1400

Approximately:
US $0
€0
YVER, Pierre. Supplement au catalogue raisonné de M.M. Gersaint, Helle & Glomy de toutes les pieces qui forment l'oeuvre de Rembrandt. Amsterdam, chez Pierre Yver, Marchand de Tableaux & d'Estampes, 1756.

(Bound with:)

HECQUET, R. Catalogue des estampes gravées d'après Rubens, auquel on a joint l'Oeuvre de Jordaens, & celle de Visscher avec un secret pour blancher les estampes ... Paris, chez Briasson … Charles-Antoine Jombert, 1751.

3 works bound in two vols., 8vo, (1) pp. xxxii, 326, [2], with finely etched frontispiece portrait after Rembrandt; (2) pp. viii, 187, [13]; (3) pp. [1], iii, [1], iii-xi, 132, 44, [8]; French contemporary mottled calf (not uniform), gilt spines, red stained edges.

First edition of the first systematic catalogue of Rembrandt's etchings written by the distinguished Parisian connoisseur and art dealer Gersaint. The catalogue is still consulted today, offering a wealth of information on the quality and appearance of the prints, their states, and their rarity in the 18th century art market. Gersaint described 314 prints. Appended here is the important supplement, written by the print dealer Pierre Yver five years later.

First edition: the first catalogue of Rubens' engraved book illustrations.
You may also be interested in...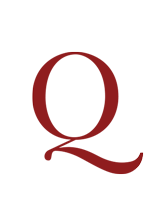 UNRECORDED GARTSIDE, Mary.
Proposal for publishing by subscription a work to be entitles Ornamental Groups, descriptive of flowers, birds, shells, fruit, insects, &c. and illustrative of a new theory of colouring. From designs and paintings by M. Gartside. The whole engraved and coloured under her immediate inspection.
Unrecorded broadside prospectus for Mary Gartside's important work Ornamental Groups, published between 1808 and 1811, which shows her colour theory applied to watercolour painting. The prospectus has twenty lines of text detailing the proposed work.
KENNEDY, James.
A New Description of the Pictures, Statues, Bustos, Basso-Relievos, and other Curiosities at the Earl of Pembroke's House at Wilton. In the Antiques of this Collection are contain'd the whole of Cardinal Richelieu's and Cardinal Mazarine's, and the greatest part of the Earl of Arundel's...
First edition of Kennedy's guide book to the art collections of Wilton House in Wiltshire, seat of the Earls of Pembroke. This is the first proper guide book to the Wilton House collections. This catalogue is annotated from Pembroke's own manuscript notes. Contemporaries, like Winckelmann and Horace Walpole, teased Pembroke about some of his more wild attributions. The catalogue nevertheless provides a fascinating picture of early collecting habits.