GERVASIO, Agostino.
Intorno alla iscrizione puteolana de' Luccei osservazioni ...
Naples, Stamperia Reale, 1851.
Large 4to, pp. [2], 88, with large engraved folding plate which reproduces the inscription in the original size; fine and large copy in modern marbled boards.
£150

Approximately:
US $0
€0
First edition. Gervasio attempts a new interpretation of an ancient inscription discovered in Pozzuoli.

Borroni 7751.
You may also be interested in...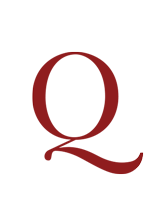 HAYWARD, Sir John.
The Life and Raigne of King Edward the Sixt …
First edition, the variant without the added letter-press title-page. Hayward's Life and Raigne is the earliest biography of Edward VI and remained an influential account of the King's life for three centuries. The work was circulated in manuscript during the 1620s and published posthumously three years after Hayward's death in 1627; it was probably written with the encouragement of Henry, the young Prince of Wales, who Hayward may have tutored at one point. In this 'monument' to the King's 'unperishable fame' Hayward explores the court politics, foreign policy, and military affairs of Edward's reign with an emphasis on the personal character and behaviour of the participants.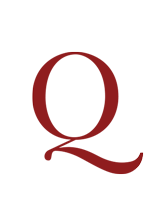 [MANDEVILLE, Bernard].
The Fable of the Bees: or, private Vices, publick Benefits. With an Essay on Charity and Charity-Schools. And a Search into the Nature of Society. The third Edition. To which is added a Vindication of the Book from the Aspersions contain'd in a Presentment of the Grand-Jury of Middlesex, and an abusive Letter to Lord C.
Third edition (according to the publisher's reckoning), and the last lifetime edition to add new material. The poem that forms the core of this book was first published in 1705 under the title The Grumbling Hive: or Knaves Turn'd Honest. It was reprinted twice in 1714 as The Fable of the Bees [Part I] with a prose 'Enquiry into the Origin of Moral Virtue' and twenty short prose discourses entitled 'Remarks'. In 1723 a 'second' edition was published, with 'Remarks' enlarged and two new essays, 'On Charity and Charity Schools' and 'A Search into the Nature of Society'. The 1723 edition attracted much controversy; in response Mandeville wrote a 'Vindication', included for the first time here. This 'third' edition also has some stylistic changes, and an expanded preface. Apart from one 12mo. (1729), subsequent lifetime editions (1725, 1728, 1732) are paginary reprints of this one with minor revision.