GOLDEN COCKEREL PRESS – Christopher SANDFORD, Anthony SANDFORD, and Owen RUTTER.
Chanticleer. A Bibliography of the Golden Cockerel Press April 1921-1936 August. Introduction by Humbert Wolfe. Foreword and Notes by the Partners.
London: The Golden Cockerel Press, 1936.
8vo (258 x 160mm), pp. 48; title printed in gold and black, and with wood-engraved frame by and after Lynton Lamb, wood-engraved illustrations in the text after Robert Gibbings, Eric Gill, David Jones, Blair Hughes-Stanton, Eric Ravilious, John Nash, Paul Nash, et al.; original quarter green crushed morocco over cockerel-patterned buckram by Sangorski & Sutcliffe, London, spine lettered and decorated in gilt, top edges gilt, others uncut; minimal rubbing at extremities, spine slightly faded, otherwise a very good copy.
£350

Approximately:
US $0
€0
First edition, no. 103 of 300 specially-bound copies signed by Christopher and Anthony Sandford, Owen Rutter, and Francis J. Newbery. This is the first of the four bibliographies published by the Golden Cockerel Press, and it provides a record of the press' productions between April 1921 and August 1936, richly illustrated with woodcuts taken from some of those title. The catalogue is prefaced by an introduction by the poet and writer Humbert Wolfe (1885-1940), who judges that, '[a] great thought deserves a great selling. It is no good asking a company of barnstormers to play Hamlet. It is nearly as wrong-headed to print Milton like a railway-guide. The printing-machine, like the camera in the making of films, is definitely an artist's weapon. For the insistence on this obvious truth – like most such truths escaping attention – lovers of the fine arts owe a permanent debt of gratitude to the private printing presses, among which the Golden Cockerel takes a very high place indeed' (p. [11]).

Pertelote 116; Ransom p. 318.
You may also be interested in...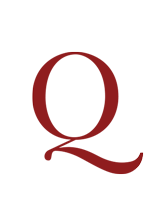 CONTEMPORARY MOROCCO [BASKERVILLE PRESS.]
The Book of Common Prayer, and Administration of the Sacraments, and other Rites and Ceremonies of the Church, according to the Use of the Church of England: together with the Psalter or Psalms of David, pointed as they are to be sung or said in Churches. Cambridge, Printed by John Baskerville … by whom they are sold, and by B. Dod, Bookseller … London. 1762.
Third and final edition of Baskerville's octavo prayer book. The prayers for the Royal Family on cancels B8, C6, and D3 include the name of Queen Charlotte, whom George III married in 1761. This copy also includes the 'occasional prayers' which were only printed for part of the edition and are therefore not always present.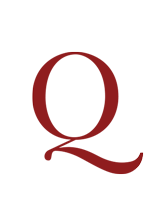 PAGLIARANI, Elio.
Inventario privato. Prefazione di Giacomo Zanga. Disegni di Alberto Casarotti.
First edition of the second published collection of poems by Elio Pagliarani (b. 1927), a member of the neo-avant-garde Gruppo 63. Pagliarani was the first of five poets to be anthologised by Alfredo Giuliani two years later in his important anthology I novissimi (1961), which in many ways can be seen as the launch of the Italian neo-avant-garde.