ROBIN HOOD
[GOR'KII, Maksim, pseud. [i.e. Aleksei Maksimovich Peshkov] and Nikolai Stepanovich GUMILEV.]
Ballady o Robin Gude [Ballads of Robin Hood].
St Petersburg, "Vsemirnaia Literatura", 1919.
12mo, pp. 97, [3], + 3 pp. advertisements; light browning throught; in the original printed wrappers, spine repaired with loss at foot, tear to top of front wrapper repaired (old tape mark from previous repair), booksellers' marks to back cover.
£900

Approximately:
US $1209
€1020
First edition: a collection of translations of twelve popular songs featuring Robin Hood, published in the early Soviet series Vsemirnaia Literaura ('Worldwide Literature'), edited by Gumilev and with a 10 pp. introduction by Gorky. After discussing the paradox of the 'good' robber in literature and the popular mind, Gorky turns to Robin Hood, a character unlike famous Russian bandits such as Stepan Razin and Emelyan Pugachev. 'The Russian people, languishing for 250 years under the Tartar yoke, never created or held in their heart a hero the like of Robin Hood' (p. 14).

The translations are by Gumilev (2), Adamovich, Georgy Ivanov, Vsevolod Rozhdestvensky (7), and Aleksandr Piotrovsky.

Very rare: only a microfilm listed in OCLC.
You may also be interested in...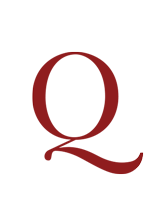 PARR, Martin.
Small World.
First edition, inscribed on the title-page 'For Ellen [van de Graaf]. Best Wishes. Martin Parr. 1996.' Ellen van de Graaf was director of the agency ABC Press in Amsterdam until its closure in 2003.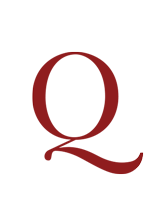 WILLIS, George Brandor.
View of Bayonne, taken from the sand hills on the left of the Adour, when occupied by the British forces on the 12 of March 1814, by Lieutenant George B. Willis, of the Royal Artillery. Dedicated with permission to the Rt. Hon. Earl Mulgrave, Master General of the Ordnance, &c. &c. &c. This print is intended to commemorate the illustrious return of Field Marshal the Duke of Wellington, and that proud period, when after a glorious career of victory, and the deliverance of Spain and Portugal by British valour and perseverance, the English standard was planted before the walls of Bayonne, and the legitimate sovereign of France recalled to add his seal to the general peace of Europe!
On his return from the Peninsular campaign, Wellington first took his seat in the House of Lords and was officially welcomed by the Queen at Buckingham House on 28 June, four days after the publication of this tribute by Edward Orme.