THE UKRAINIAN SCHOOL OF POLISH LITERATURE
GOSZCZYNSKI, Seweryn and Antoni MALCZEWSKI.
Les Ukraïniennes … traduites par Clémence Robert.
Paris. J. A. Merklein … 1835.
8vo, pp. [4], 'xxii' [i.e. xvi], [2], 326, with a half-title and an engraved frontispiece by Andrew, Best & Leloir after J. Le Curieux; somewhat foxed throughout, but a good copy in late nineteenth-century quarter polished calf, gilt spine, morocco lettering-piece, the original green printed wrappers bound in; stamp of Prince C. Narischkine on the half-title, with his bookplate, and his gilt monogram and shelfmark to the spine.
£650

Approximately:
US $0
€0
First edition in French of two key texts of Polish Romanticism, Zamek Kaniowski (1828) [The Castle of Koniow] by Seweryn Goszczynski (1801-1876), and Maria (1825) by Antoni Malczewski (1793-1826).

Goszczyński was a member of the 'Ukrainian school' of Polish Romantic poetry, and Zamek Kaniowski was his most famous work, a verse novel in three cantos inspired by Scott and Byron and set around the shocking narrative of the 1768 Haidamak Insurrection in Ukraine. A tragic love story, dominated by the theme of jealousy, plays out against the Cossacks' desire for vengeance on the Ukrainian nobility. Goszczyński had been in Ukraine since 1821, when he had attempted to walk to Greece to join the rebellion led by Byron; running short of funds, he remained there until 1830, active in the revolutionary underground, before taking part in the November Uprising in Warsaw; he eventually sought exile in Paris in 1838.

Maria, Malczewski's only work, was the first verse novel in Polish. Inspired by Byron's The Corsair, it is 'a brilliant study in Romantic melancholy and misanthropy, which uses the symbolic potential of the Ukrainian landscape to bring into relief the inevitable tragic quality of human existence' (Pynsent and Kanikova, The Everyman Companion to East European Literature). Malcewksi had served in the Napoleonic campaign, then wandered Europe for a number of years, becoming intimate with Byron at Venice, and apparently suggesting to him the plot of Mazeppa.

OCLC shows copies at Harvard, Indiana, and Württembergische Landesbibliothek (Stuttgart) only, to which CCF adds Bibliothèque Nationale; not on COPAC.

Vicaire III, 1077.
You may also be interested in...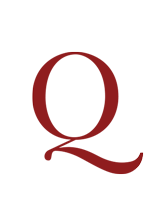 BAILEY, Samuel.
Discourses on various subjects; read before literary and philosophical societies.
First edition. Samuel Bailey (1791–1870), known as the 'Hallamshire Bentham', was the author of one of the most important treatises on the theory of value in the Ricardian period, A Critical Dissertation on the Nature, Measures, and Causes of Value (1825).
KAFKA, Franz.
Ein Landarzt. Kleine Erzählungen.
First edition of this collection, including not only the title story and Ein Brudermord, but also Auf der Galerie, Vor dem Gesetz, Eine kaiserliche Botschaft, Ein Bericht für eine Akademie and eight other stories.