THE INGENIOUS ART OF SPECULATION: A MAN MAY SELL WHAT HE HAS NOT, AND GROW RICH.
[GREENE, Asa.]
The perils of Pearl Street, including a taste of the dangers of Wall Street, by a late merchant.
New York, Betts & Anstice and Peter Hill, 1834.
8vo bound in sixes, pp. 232; some very light foxing to the first and final leaves, else a very good copy bound in contemporary grained cloth, rebacked with the original spine expertly laid down, spine sunned; natural paper flaw to the rear free endpaper.
£5500

Approximately:
US $7348
€6245
First edition of a very early Wall Street novella, the fictional tale of Billy Hazard, an innocent carpenter's son from rural New York state determined to make it as a merchant in the city. Billy's attempts to establish himself in the mercantile trade in New York City are ultimately unsuccessful as his unhappy combination of gullibility and ignorance conspire to ruin him with a succession of three major failures. Billy's financial misadventures are perfectly illustrated in a passage recounting his foray into the Stock Market at the urging of his partner, his third and final failure:

'"I have no money," said I; "my losses of late have been most severe, and I am just on the verge of bankruptcy." "So much the better," said he; "you will now have a chance of retrieving your fortune. As for money, that is altogether unnecessary. I have none; and yet I have made a bold push in the stocks, and am about making another…"but I do not see how we're to proceed without money." "Oh, the easiest thing in the world," replied he. "We are not to buy stocks; but to sell them."' His partner goes on to explain that 'it is one of the ingenious arts of modern speculation, that a man may sell what he has not, and grow rich upon the proceeds' (p. 224). The two undertake to sell stock on time, agreeing a deal to sell United States Bank stock at a certain price after 60 days. Assured by his partner that the stock will fall greatly in the intervening period, at which point they will be able to buy the promised stock at a low price in order to sell it for the higher figure agreed two months before, poor Hazard enthusiastically agrees. The stock remains at a high price, and Hazard is completely ruined.

More than just a humorous novel of the financial mishaps of a gullible young man, The Perils of Pearl Street… provides a compelling and in-depth portrayal of the New York City financial world of the 1830's.

Sabin 28584. Not in Taylor or Westbrook.
You may also be interested in...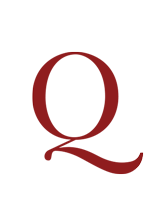 WALRAS, Léon.
Théorie critique de l'impot …
First and only edition of Walras' second published book on economics and an important early testimonial to his profound admiration for, and intellectual identification with, his father. In the lengthy preface, he reviews the ideas contained in the works of Auguste Walras, including the concept of 'rarety' which was to influence Walras' formulation of marginal utility, and then relates this intellectual patrimony to his own essay on taxation which follows a discussion of the international congress on taxation in Lausanne in 1860.
CARTWRIGHT, George.
A journal of transactions and events, during a residence of nearly sixteen years on the coast of Labrador; containing many interesting particulars, both of the country and its inhabitants, not hitherto known. Illustrated with proper charts.
First edition. Cartwright, formerly a major in the British army, made six expeditions to Newfoundland and Labrador between 1770 and 1786. His Journal 'is, among other things, a detailed seasonal record of the exploitation of coastal resources by one who combined keen entrepreneurial interests with an inextinguishable zest for the chase which made him nature's nemesis; a finely observed record of natural history and meteorology; and, above all, testimony to a persistent, curious, and resourceful mind. In his relations with the native peoples of Labrador, especially the Inuit, Cartwright displayed an honesty which led to mutual trust. In 1772 he took a family of five Inuit to England, where they created considerable interest, meeting with the king, members of the Royal Society including Joseph Banks, and James Boswell, who reported to a sceptical Samuel Johnson his ability to communicate with them by sign language. The poet Robert Southey, who had met Cartwright in 1791, recorded in his Common-place book: "I read his book in 1793 . . . . This man had strength and perseverance charactered in every muscle . . . . The annals of his campaigns among the foxes and beavers interested me far more than ever did the exploits of Marlbro' or Frederic; besides, I saw plain truth and the heart in Cartwright's book – and in what history could I look for this? Coleridge took up a volume one day and was delighted with its strange simplicity". What has only recently been properly recognized, however, is the interest of Cartwright not only in the Inuit language and its study, but also in making himself a glossarist of 18th-century Newfoundland English; and he was a close student of and perhaps contributor to the work of such scientific contemporaries as Banks, Thomas Pennant, and Daniel Carl Solander' (Dictionary of Canadian Biography).