SIGNED BY EDVARD AND NINA GRIEG
[GRIEG, Edvard.] FINCK, Henry Theophilus.
Edvard Grieg.
London, John Lane, The Bodley Head, [1905].
8vo, pp. viii, [vi], 130, [10, advertisements], with 15 plates (of 16, without the plate facing p. 8) and a facsimile; original red cloth, composer's gilt monogram stamped on upper cover; slightly rubbed and faded, corners bumped.
£1000

Approximately:
US $0
€0
First edition of Finck's biography of Grieg, inscribed by both Edvard and Nina Grieg on the front free endpaper and dated (in Nina Grieg's hand) 'London 25-5-06'. Beneath these inscriptions is a note by the book's publisher John Lane: 'The above autographs were written by my desire in my house. This volume is now presented to Dr. L. Ash by John Lane'.

'Henry Theophilus Finck's biography of Grieg came out in December [1905] as one of a series of biographies ("Living Masters of Music") edited by [Rosa] Newmarch. Finck, an American, was a skilful writer and critic with a thoroughly-grounded musical education at Harvard, which had been continued in Berlin, Heidelberg and Vienna. He lectured on music history at the National Conservatory of Music in New York and was a critic for the city's Evening Post. If Grieg's first impression was that the book was "fragmentary", he nonetheless professed himself particularly pleased with the chapter entitled "Norwegian Folk-Music – Grieg's Originality": "It is exceptionally well-written and finally makes amends in a way for the unjust and obtuse criticism to which I have been subjected by a number of German and English-American critics" ' (Lionel Carley, Edvard Grieg in England, 2006, p. 353).

Grieg and his wife inscribed this copy the day after what was to become the composer's final public concert in England. It seems to have been an exhausting time for Grieg, both physically (he was suffering from a bout of bronchitis) and emotionally: on 23 May he had been informed of the death of his friend Henrik Ibsen.

John Lane (1854–1925) was responsible for making the Bodley Head one of the most celebrated literary publishing houses of the 1890s. 'He was a tireless networker . . . for he recognized early on that his survival, not to mention his success, as an undercapitalized new publisher depended on his ability to collaborate effectively with others. This meant the careful cultivation of relationships with well-to-do private investors, innovative fine printers in Britain and America, and, not least of all, the diverse poets, novelists, dramatists, essayists, and artists who made up his list and often worked on his staff' (Oxford DNB).
You may also be interested in...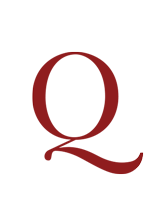 WITH LETTERS FROM JOHN DONNE WALTON, Izaak.
The Life of Mr. George Herbert … To which are added some Letters written by Mr. George Herbert, at his being in Cambridge: with Others to his Mother the Lady Magdalen Herbert: written by John Donne …
First edition, second issue, with a cancel title-page adding mention of the Letters. There are four letters from Donne, one including a sonnet, and a poem at the end by Crashaw. The life, 'a tissue of paraphrase and quotation, more Herbert than Walton' (Oxford DNB), would also appear later in the year in the first collection of Walton's Lives, along with those of Donne, Wotton and Hooker.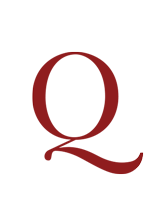 RARE AIRS [BALLARD, Robert.]
VII. livre d'airs de differents autheurs à deux parties.
First edition; very rare. This is the seventh instalment in the remarkable series Livres d'airs de differents autheurs à deux parties which had been initiated by the music publisher Robert Ballard (III) in 1658 and which was to end, thirty-seven volumes later, in 1694.