GRIFFITHS, Anselm John.
Observations on some points of seamanship; with practical hints on naval oeconomy . . . The whole profits are for the benefit of the Royal Naval Charitable Society.
Cheltenham, printed by J. J. Hadley, 1824.
8vo (210 x 130 mm), pp. xii, 290; contemporary crushed blue morocco, elaborate gilt border; spine gilt; gilt edges; extremities slightly rubbed but an excellent copy with the Mansel bookplate, probably that of Captain Robert Mansell (1786–1845) who is noted as having received three copies in the list of subscribers (p. 284), and the ticket of Williams Bookseller, Cheltenham.
£600

Approximately:
US $802
€679
First edition. The Observations was written in 1811 when the author was captain of the Leonidas frigate and is based on his experience of a wartime navy during the Napoleonic Wars. 'As its title suggests, the book is mainly concerned with matters of seamanship but contains many notes on ship organisation . . . . The chapter on "Conduct of the ship's company" ranges over many issues and is perhaps the most humane and liberal of all the documents which have emerged from the period. Perhaps this is because the bitterness caused by the great wave of mutinies culminating in 1797 had died down and officers such as Griffiths were able to consider ways to keep up morale for the future. Certainly the book can be seen as part of a general humanisation of the Navy after about 1805, with many small reforms such as the abolition of running the gauntlet and starting and the regularisation of the position of the caplain on board ship' (Lavery, ed., Shipboard life and organisation 1731–1815, pp. 255–6).

'Griffiths, the son of a clergyman in Kingston-upon-Thames, became a midshipman in 1781 and was first commissioned in 1790. He served on the Culloden at the Glorious First of June in 1794 and was promoted commander in the sloop Atalante four years later. After some success against privateers in the Channel he was posted captain in 1802 and appointed to the Constance frigate, in which he served in various parts of the world. He was transferred to the Leonidas frigate in 1809 and served mainly in the Mediterranean' (Lavery, p. 255). He expresses his reasons for writing the Observations in the preface, mentioning, in particular, that the 'want of exercising our reason, the habit of taking things of every day occurrence by rote, are certainly ill calculated to produce a good seaman. The whole movements and management of a ship at sea are so strictly scientific, that if the hints herein embodied only tend to promote inquiry, and to foster a habit of thinking on the why and wherefore, I shall be satisfied' (p. iv).

The esteem in which Griffiths and his work were held is made evident from an extensive list of subscribers. This is littered with such celebrated names as Sir Jahleel Brenton, Francis Austen (the novelist's, Jane Austen, brother), Sir Alexander Cochrane, Lord Gambier, Sir Philip Broke, Sir Israel Pellew, Sir George Montagu and Sir James Saumarez, as well as institutions such as the Royal Naval Club.

You may also be interested in...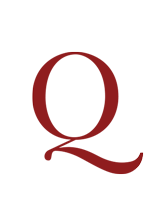 THE BALANCE OF TRADE GEE, Joshua.
The trade and navigation of Great-Britain considered: shewing that the surest way for a nation to increase in riches, is to prevent the importation of such foreign commodities as may be raised at home. That this kingdom is capable of raising within itself, and its colonies, materials for employing all our poor in those manufactures, which we now import from such of our neighbours who refuse the admission of ours. Some account of the commodities each country we trade with takes from us, and what we take from them; with observations on the balance … The fourth edition. To which is added, a supplement; and a table of the contents of each chapter.
Fourth edition of Gee's most important work, first published in 1729. Written at a time of declining exports, decaying agriculture and high unemployment Trade and navigation discusses foreign trade with strong protectionist tendencies. Gee is keen to improve trade with the North American colonies, particularly in commodities which England imports from other countries. There are brief chapters on trade with Carolina, Pennsylvania, New Jersey and New York, and New England, as well as the tobacco and sugar plantations of the West Indies. He also highlights the potential political dangers of relying too heavily on Muscovy and Sweden for such essential naval stores as hemp, flax, pitch and tar.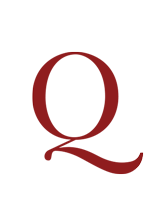 [DESJARDINS, C.
L. G.] Campagnes des Français en Italie, sous les ordres, jusqu'au traité de Campo-Formio, seconde edition, augmentée d'un sixième volume contenant les campagnes de ce général en Egypte, notamment sa dernière en Italie, el la bataille de Maringo, ainsi que les événemeus les plus remarquables en France, tels que le 18 brumaire an 8, le 3 nivôse en 9, jusqu'a la paix definitive.
First published as Campagnes des Français en Italie, ou histoire militaire, politique et philosophique de la Rèvolution in 1798, this is one of the earliest military histories of the French revolutionary wars. The present 1802 edition includes an extra volume with an account of the battle of Marengo, a crucial French victory which won the 1800 Italian campaign for Napoleon and drove the Austrians out of most of Italy, and Napoleon's campaign in Egypt, which, when it failed, ended all Napoleon's aspirations for empire in the Orient.