GROTIUS, Hugo.
Annales et Historiae de rebus Belgicis.
Amsterdam, J. Blaeu, 1657.
Folio, pp. [12], 569, [22], printer's device on title and fine engraved portrait of Grotius; in a contemporary French binding of calf gilt for Denis de Sallo (see below), with his large arms in the centre of covers and his cipher in each of the four corners, gilt panelled spine tooled to an all-over pattern of lance-heads (Sallo's device), sprinkled edges.


£2250

Approximately:
US $3009
€2549
First edition of the great jurists' Annals of the Low Countries, his one work of history.

A very handsome copy, from the library of Denis de Sallo (1626-69), the erudite magistrate of the parlement of Paris who founded Le Journal des Savants, the first literary and scientific periodical in France.

For his arms and cipher, see Olivier, pl.1535.
You may also be interested in...
VAUBAN, Sébastien Le Prestre de (1633-1707), Marshal of France and military engineer.
Manuscript certificate signed by Vauban ('Le Mal. de Vauban') certifying the brave service and injury in action of one Captain Beaufort.
In his capacity as 'commissaire general des fortifications de France, gouvernour de la citadelle de Lisle', Vauban here certifies that Captain Beaufort, an engineer in the Dauphin's regiment who had served the king well in the Dutch campaign of 1672 and then at Oudenaarde, is unfit for service following an injury to his right hand by a grenade at the siege of Besançon.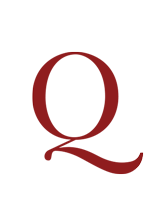 FOY, Sébastien-Maximilien, compte de.
Histoire de la guerre de la péninsule sous Napoléon, précédé d'un tableau politique et militaire des puissances belligérantes.
First edition. A detailed history of the Peninsular War written by a French general who distinguished himself in the conflict. Foy was involved in the first invasion of Portugal, Sir John Moore's famous retreat to La Corunna, the battles of Salamanca and Vitoria, and the fighting in the Pyrenees. Napoleon was so impressed by him when they met in 1810 that he promoted him to general of division even though Foy was known to have opposed Napoleon's assumption of the imperial title. After the battle of Waterloo, Foy decided to retire from military life and write this history of a war which he had experienced at such close quaters. 'A peine sorti de la vie miltaire, le général Foy conçut le projet d'écrire l'Historie de la guerre d'Espagne. D'autres époques étaient sans doute plus chères à son souvenir; mais il avait fait toutes les campagnes de la Péninsule; le souvenir en était encore tout récent dans son esprit et dans l'attention du public. Cette guerre formait comme une sorte d'épisode séparé des autres entreprises des armeés françaises. D'ailleurs, elle était bien plus mêlée de mouvemens populaires, d'influence des opinions, de diversités nationales, de considérations politiques. Enfin elle était à juste titre désignée comme la cause première et principale de la chute de Napoléon' (preface).