[HABINGTON, William].
Castara … the third Edition. Corrected and augmented.
London, Printed by T. Cotes, for Will. Cooke: and are to be sold at his Shop … 1640.
12mo., pp. [22], 228, with a new additional engraved title-page by William Marshall (two putti burning a heart on an altar); D11v and D12r are transposed; type ornament borders on every page, separate title-pages to each part; a very good copy in eighteenth-century calf, gilt, joints repaired; early signatures to title of 'Ber[nard?] Hyde' and Savil Hyde (of Bore Place, Kent), with brief notes on two pages on Hindlip, the seat of the Habingtons, and on Lucy Herbert ('Castara'); bookplate of James Stevens Cox.
£2500

Approximately:
US $3440
€2813
First complete edition. The first two parts were published in 1634 and 1635-6. The third part (pp. 167-228) appears here for the first time, and turns from love to religious reflection. Where the first two parts had expressed their dominant themes (courtship and married love) with the prose characters of 'A Mistris' and 'A Wife', the third part opens with 'A Holy Man'. It contains his 'best and most mature writing' (Alott), including a sequence of 22 devotional poems.

STC 12585.
You may also be interested in...
'THE FINEST AND MOST COMPLETE ATLAS OF PORTRAITS OF BRITISH AVIFAUNA … EVER PUBLISHED' (WOOD) MEŸER, Henry Leonard.
Coloured Illustrations of British Birds, and Their Eggs.
Second octavo edition. Meÿer's British Birds is, '[w]ith the possible exception of Lord Lilford's Birds, [which was published some fifty years later] […] the finest and most complete atlas of portraits of British avifauna (with their eggs) ever published' (Wood). Meÿer was a British artist of Dutch extraction aiming to represent birds in a natural, life-like manner. His characteristically wonderfully detailed, accurate and attractive plates resulted from a collaboration of the Meÿer family, headed by Meÿer's wife, 'an accomplished artist, [who] not only executed such drawings as were not made by her husband, but drew many of the plates upon the stones' (Mullens and Swann, p. 399), with colouring done by their children. Mrs Meÿer is known to have visited the gardens of the Zoological Society to study birds, while the eggs were collected by the family or sent by friends.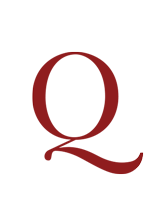 THE POPE AS ANTICHRIST DU ROSIER, Simon.
Antithesis Christi et Antichristi, videlicet Papae.
Rare edition of this satirical attack on the Catholic Church and the Pope by the Protestant minister Simon Du Rosier (or Rosarius), first published in Wittemberg in 1521. An excellent example of the 'antithesis genre', of which Luther's Passional Christi und Antichristi is the most famous expression, Du Rosier's work is illustrated by a series of woodcuts, attributed to Bernard Salomon after Lucas Cranach, which cleverly juxtapose the life of Christ with the luxury and dissolution of the Pope in order to back the Lutheran tenet that the Pope is the Antichrist.