AN ACCIDENTAL DEFOE RARITY
HALIFAX, George Savile, Marquis of.
Miscellanies … viz. I. Advice to a Daughter. II. The Character of a Trimmer. III. The Anatomy of an Equivalent. IV. A Letter to a Dissenter. V. Cautions for a Choice of Parliament Men. VI. A rough Draft of a new Model at Sea. VII. Maxims of State, &c.
London: Printed for Matt. Gillyflower … 1700.
8vo., pp. [2], 21, [1], 84, [6], 97, [1], 42, 16, [2], 44, [2], 21, [3], 6, [6], 30, with an engraved frontispiece; foxed, first and last four gatherings browned; in contemporary panelled calf, rebacked; bookplate of Graham Pollard.
£450

Approximately:
US $601
€509
First edition, the issue without the two rows of ornaments to the title-page, and with Q4-R3 uncancelled. Defoe's Letter to a Dissenter (first published 1688) rather than Halifax's was printed in error on leaves Q4-R3, and these leaves are cancelled in later issues (in the present copy Q4 is torn for cancellation). Halifax's actual Letter is printed on two final gatherings (leaves Q-q8).

Furbank and Owens 3 (P).
You may also be interested in...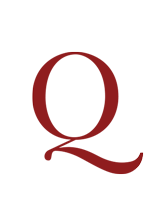 [PHILIPS, John].
Cyder. A Poem. In two Books …
First edition, first issue, on fine (but not large) paper. Though Williams suggests that ordinary paper copies belong to a first issue, and fine paper copies to a corrected second issue, both Hayward and Rothschild concur that both paper sizes exist in corrected and uncorrected states. The present copy has all the errors noted by Williams uncorrected as well the other features he associates with the first issue: the catchword 'when' on p. 68, p. 74 correctly numbered, and the asterisks at the foot of pp. 45 and 46.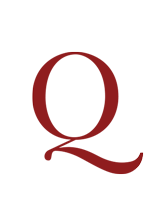 ROSCOMMON, Wentworth Dillon, Earl of.
Poems … to which is added an Essay on Poetry, by the Earl of Mulgrave, now Duke of Buckingham. Together with Poems by Mr Richard Duke.
First edition of this collection, notable for Richard Duke's unfinished Review, a vehement satire in response to, and in the allegorical manner of, Absalom and Achitophel, and featuring Dryden as one of the figures satirised. According to Tonson in the preface, it was written 'a little after the publishing [of] Mr. Dryden's Absalom and Achitophel; he was persuaded to undertake it by Mr. Sheridan, then Secretary to the Duke of York; but Mr. Duke finding Mr. Sheridan design'd to make use of his Pen to vent his Spleen against several Persons at Court that were of another Party, than that he was engaged in, broke off proceeding in it, and left it as it is now printed'.