SOLVING 'SUBLIME ASTRONOMICAL PROBLEMBS'
HANCOCK, Blith or Blyth.
The Doctrine of Eclipses, both solar and lunar; containing short and easy Precepts for computing solar and lunar Eclipses … fully and carefully explained, from the latest Discoveries and Improvements; whereby any Person of a moderate Capacity may be able in a short Time to solve those grand and sublime astronomical Problembs [sic]…
Norwich: printed by J. Crouse, for the Author, and sold by M. Booth … 1782.
8vo., pp. xvi, 100, with nine engraved plates of diagrams (four folding), and a subscribers' list; slight damp stain to foot of Plate 3, else a very good copy in modern period-style calf; early ownership inscription of 'Beck Quinton'; from the library of Eric Sexton, with his leather book label.
£1350

Approximately:
US $1727
€1544
First edition of an unusual, provincially-printed astronomical treatise, which aims to help the reader calculate the occurrence of eclipses 'for any time past or to come'. In his preface, Hancock also describes the 'manifold advantages' brought by a knowledge of eclipses in fields as diverse as agriculture and ancient Chinese history. 'What the vulgar mind is unexpectedly surprised with', he declares proudly, 'my readers will naturally look for and know must happen'. The book is dedicated to Samuel Parr, 'the Whig Samuel Johnson', who ordered eight copies. Other subscribers include Charles Hutton, mathematician and foreign secretary of the Royal Society; John, Joseph, and Richard Gurney, members of the great stenographic dynasty; and a number of Norwich luminaries, schoolmasters and mariners.

We have been unable to uncover much information about Blith Hancock. According to the title page he was a 'teacher of the mathematicks' and it is possible that he produced this work in an attempt to secure employment at Norwich grammar school where Parr was headmaster. Hancock is also known as the author of another scientific work, The Astronomy of Comets (1786). The Doctrine of Eclipses was noticed (unfavourably) in at least two contemporary journals. Smollett's Literary Review remarked scathingly that 'diffuse title pages, like the pompous handbills of a quack, are little to be relied upon', before concluding that the book is 'confused and obscure', and that Hancock's 'calculations have nothing of either brevity or accuracy to recommend them' (Vol. 58, 1784).

Scarce. ESTC records nine copies.
You may also be interested in...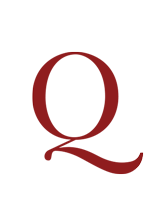 HAYWARD, Sir John.
The Life and Raigne of King Edward the Sixt …
First edition, the variant without the added letter-press title-page. Hayward's Life and Raigne is the earliest biography of Edward VI and remained an influential account of the King's life for three centuries. The work was circulated in manuscript during the 1620s and published posthumously three years after Hayward's death in 1627; it was probably written with the encouragement of Henry, the young Prince of Wales, who Hayward may have tutored at one point. In this 'monument' to the King's 'unperishable fame' Hayward explores the court politics, foreign policy, and military affairs of Edward's reign with an emphasis on the personal character and behaviour of the participants.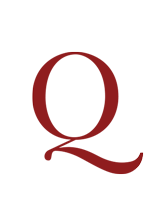 WALTON, Izaak.
The Life of Dr. Sanderson, late Bishop of Lincoln ... to which is added, some short Tracts or Cases of Conscience, written by the said Bishop ...
First edition, the last of Walton's five celebrated Lives.