SOLVING 'SUBLIME ASTRONOMICAL PROBLEMBS'
HANCOCK, Blith or Blyth.
The Doctrine of Eclipses, both solar and lunar; containing short and easy Precepts for computing solar and lunar Eclipses … fully and carefully explained, from the latest Discoveries and Improvements; whereby any Person of a moderate Capacity may be able in a short Time to solve those grand and sublime astronomical Problembs [sic]…
Norwich: printed by J. Crouse, for the Author, and sold by M. Booth … 1782.
8vo., pp. xvi, 100, with nine engraved plates of diagrams (four folding), and a subscribers' list; slight damp stain to foot of Plate 3, else a very good copy in modern period-style calf; early ownership inscription of 'Beck Quinton'; from the library of Eric Sexton, with his leather book label.
£1350

Approximately:
US $1726
€1592
First edition of an unusual, provincially-printed astronomical treatise, which aims to help the reader calculate the occurrence of eclipses 'for any time past or to come'. In his preface, Hancock also describes the 'manifold advantages' brought by a knowledge of eclipses in fields as diverse as agriculture and ancient Chinese history. 'What the vulgar mind is unexpectedly surprised with', he declares proudly, 'my readers will naturally look for and know must happen'. The book is dedicated to Samuel Parr, 'the Whig Samuel Johnson', who ordered eight copies. Other subscribers include Charles Hutton, mathematician and foreign secretary of the Royal Society; John, Joseph, and Richard Gurney, members of the great stenographic dynasty; and a number of Norwich luminaries, schoolmasters and mariners.

We have been unable to uncover much information about Blith Hancock. According to the title page he was a 'teacher of the mathematicks' and it is possible that he produced this work in an attempt to secure employment at Norwich grammar school where Parr was headmaster. Hancock is also known as the author of another scientific work, The Astronomy of Comets (1786). The Doctrine of Eclipses was noticed (unfavourably) in at least two contemporary journals. Smollett's Literary Review remarked scathingly that 'diffuse title pages, like the pompous handbills of a quack, are little to be relied upon', before concluding that the book is 'confused and obscure', and that Hancock's 'calculations have nothing of either brevity or accuracy to recommend them' (Vol. 58, 1784).

Scarce. ESTC records nine copies.
You may also be interested in...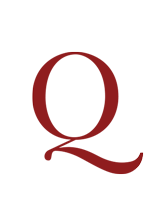 ROBERTS, Henry.
The dwellings of the labouring classes, their arrangement and construction, illustrated by a reference to the model houses of the Society for Improving the Condition of the Labouring Classes and other buildings recently erected, being an essay read January 21 1850 at the Royal Institute of British Architects. With plans and elevations of dwellings adapted to towns, as well as to the agricultural and manufacturing districts.
First edition of one of the most important publications on philanthropic housing by the architect and housing reformer Henry Roberts (1803-1876).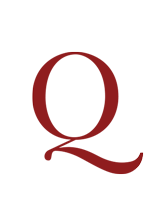 'A MASTERPIECE, ELEGANT AND PRECISE' GIL POLO, Gaspar (Kaspar von BARTH, translator).
Erotodidascalus, sive Nemoralium libri V.
First edition in Latin of Gil Polo's pastoral romance La Diana enamorada (first published Valencia, 1564), a continuation of Montemayor's Diana which praised by Cervantes in Don Quixote and which served as inspiration for his Galatea. The Latin translation, by the German philologist Kaspar von Barth (1587–1658), is considered 'a masterpiece, elegant and precise' (Faber du Faur) and is an important work of the seventeenth-century baroque literature in its own right. The fine engravings appear here for the first time.