A SAMMELBAND ON PEACEINCLUDING RARE PAMPHLET ON WILLIAM PENN AND WILBERFORCEAND A RARE UTOPIA BY A
HAREL, Charles.
Ménage sociétaire ou Moyen d'augmenter son Bien-être en diminuant sa dépense, avec indication de quelques nouvelles combinaisons pour améliorer et assurer son avenir.
Paris, Bureau de la Phalange, à la librairie Sociale, 1839.
9 works in one vol., pp. x, ii, 212, with one plate; 91, [5]; 4; 4; 16; 19; 4; 20; 23, [1]; contemporary polished tree calf, flat spine gilt, morocco lettering piece; a few minor abrasions to sides.
£4000

Approximately:
US $5548
€4534
1. First edition of this work by the entrepreneur and inventor Charles Harel (1771-1852), a friend and disciple of Charles Fourier's. This plan describes Harel's project for the founding of a community of 200 celibates: a utopia of communal life detailing rules ('love', 'the library'…) practical advice (the influence of specific foods, magnetism, exercise). It is accompanied by a facsimile of an autograph letter from Charles Fourier to Harel.

2. First edition of these scientific remarks on space, void, the barometer, electricity and other phenomena of physics by a distinguished agronomist and physicist, the inventor of a micrometer.

3-5. First editions: a presentation of the Sociétés de la Paix founded at the end of the Napoleonic wars, first created in America in 1815, and two rare pacifist pamphlets

6. Rare tiré-à-part, a pacifist pamphlet containing an extract from Necker's Administration des Finances de la France, with a demonstration of the deadly economic consequences of war.

7. First edition of this imaginary dialogue featuring William Penn. Quakers played a pivotal role in the formation of the Sociétés de la Paix and in the establishment of the pacifist movement in the 19th century.

8. First edition, rare, of a report for the year 1843 of the first pacifist association in France, founded in 1821 as 'Société de la Morale Chrétienne'.

9. First edition of this note on William Wilberforce.
You may also be interested in...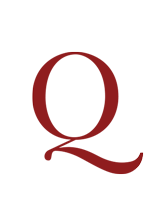 THE VERY RARE FIRST ITALIAN EDITION ROUSSEAU, Jean-Jacques.
Du contract social, ou, Principes du droit politique.
First edition printed in Italy, very rare, of Rousseau's Contrat social.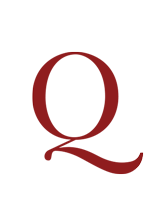 FIRST BOOK ENTIRELY ON CRIMINAL LAWFIRST IN ENGLAND TO CITE AUTHORITIES FOR EVERY PROPOSITIONTHE E STAUNFORD [Stanford], Sir William.
Les Plees del Coron, Divisees in Plusors Titles & Comon Lieux. Per Queux Home Pluis Redement & Plenairement Trover a Quelque Chose que Il Quira, Touchant les Dits Plees, Composees per le Tres Reuerend Iudge Monsieur Guilliaulme Staundforde Chiualer, Dernierment Corrigee Auecques un Table Parfaicte des Choses Notables Contenus en Ycelle, Nouelment Reveu & Corrigee.
The definitive edition, and that owned by Thomas Jefferson, of the first book devoted entirely to criminal law. First published posthumously in 1557 and based on Bracton and the Year Books, Les Plees deals in turn with offences, jurisdiction, appeals, indictments and defences. The third part is devoted to trials and convictions.