THE MONARCH OF HIGHWAYMEN
[HAWKE, William].
An authentic and genuine Narrative of the Life and surprizing Exploits, of William Hawke, the famous Highwayman, who was executed at Tyburn, July 1, 1774, for robbing Mr. Charles Hart, on the Highway, of 1s. 8d. Containing I. An Account of his Birth, Education, and first Entrance on the thieving Trade. II. Of his numerous Robberies, both as a Footpad, and on the Highway. III. Instances of his Generosity … V. His Transportation to America … VIII. The Manner of his Apprehension … IX.  His Behaviour under Sentence of Death …. with two Copper-plates ….
London: Printed for the Author; and sold by R. Richards, at his Lottery-Office … 1774.
8vo., pp. [3], 6-30, with plates of 'William Hawke in the Press Yard Newgate' and 'Hawke robs Capt Cunningham & Mr Hart the Capt beats the Highway Man's Horse' (short tears at inner margin); title-page trimmed, slight browning but a good copy in modern wrappers.
£950

Approximately:
US $0
€0
First edition of a shilling life of the 'monarch' of highwaymen, William Hawke. He and his henchman were 'the most daring and desperate gang … that ever infested the English roads', but 'though Hawke had many vices, yet he was not destitute of every virtue', and was known for his generosity and compassion towards the poor and afflicted. The first time he was captured, in about 1770, he was sentenced to transportation to America with one of his companions, but after a twelve-month they escaped and came back to England and to their thieving ways. Taken once more by a party of Sir John Fielding's men Hawke bribed his way out of Tothil-fields Bridewell and returned to the road. By this time his fame and person were so well known that his exploits were even more perilous. In 1774, his lodgings betrayed by a coachman, he was captured for the last time, sentenced at the Old Bailey, and hanged at Tyburn.

The pamphlet ends with reflections on the causes of the numerous robberies on the highway, including the certainty of finding a market for the booty; a footnote refers to Henry Fielding's Enquiry into the Causes of the late Increase of Robberies.

ESTC lists copies at the British Library, New York Public Library, UCLA, Minnesota, and Yale.
You may also be interested in...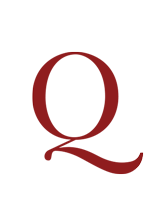 BARDUZZI, Bernardino.
A Letter in Praise of Verona [1489]. In the original Latin Text with an English Translation by Betty Radice.
First edition, No. 34 of 150 copies: an elegant facsimile reprint of one of Verona's rarest incunables. Barduzzi's eulogistic letter to Giovanni Nesi was first printed in 1489 by Paulus Fridenperger. The Latin text is followed here by an English translation and a biographical postscript by Giovanni Mardersteig, head of the Officina Bodoni. The colour ornaments are reproduced from those of Felice Feliciano, one of the most important calligraphers of his day, taken from his manuscripts of the 1460s. Mardersteig and Schmoller 190.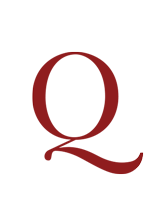 'THE BOOKSELLERS GROW RICHWITHOUT UNDERSTANDING THE BOOKS THEY SELL' LETTERS ON THE FRENCH NATION
: by a Sicilian Gentleman resident in Paris, to his Friend in his own Country. Containing an useful and impartial Critique on that City, and the French Nation. Translated from the Original.
First edition of this translation, very rare, of a work first printed in French in Paris in 1700 (see below) and, in a different translation, in English in 1704 as An agreeable Criticism of the City of Paris.