GENTILHOMME ANGLAIS
[HAZARD, James].
Catalogue raisonné de l'excellent et nombreuse collection d'estampes et de desseins qui composaient le cabinet de feu M. James Hazard, gentilhomme Anglais, redigé & mis en ordre par, & sous la direction de N.j.T. Sas … Dont la vente se fera … dans la Maison mortuaire, … Mercredi le 15 Avril 1789 & jours suivans …
Brussels, chez Jos. Ermens, 1789
2 parts in one vol., pp. [2], iv, [2], 424; [2], 425-662, a few quires evenly browned due to paper quality but not brittle; bound in contemporary Dutch red morocco, sides with elaborate and broad gilt floral border, spine richly gilt with green morocco label, sides marked and spine darkened, but handsome nevertheless, gilt edges.
£2000

Approximately:
US $0
€0
A rare sale catalogue of the important prints and drawing collection of the English collector and amateur etcher James Hazard (1748-1787) who was born in London but lived most of his life in Brussels, where he also died falling off his horse. Hazard was a man of independent means who devoted his short life to the pursuit of his collecting passions. He travelled often to Germany, France and Holland to secure pieces for his collection. An album of his own etchings is offered as lot 3759 (p. 630); his etchings were never published and he only distributed some to his friends. The verso of the title-page informs prospective buyers that there is going to be an auction of James Hazard's paintings on the 14th of April (the sale catalogue ran to only 11 pages) and a sale of his library was scheduled for May 1789 (a printed catalogue of 46 pages duly appeared).

The sale catalogue is divided into two parts. The first part has in 3773 lots the print collection, which ranges freely through the various schools but is best represented by a complete collection of Rembrandt's oeuvre (502 lots), which was used by Bartsch as the basis for his catalogue of Rembrandt prints. There are large offerings of prints by della Bella, Rubens, Hollar, Callot etc. The second part offers the drawings in 1190 lots, again from all schools but with emphasis on the Italian and Dutch schools, with drawings by Raphael, Caravaggio, Rubens, Rembrandt, van Dyck, Dürer, Poussin, Tintoretto, Titian, Tadeo Zuccaro, etc.

At the end of the catalogue are a further 200 odd lots of other rarities offered for sale from the cabinet of James Hazard. There are ancient coins; antique and modern intaglio and carved gems; small scale sculptures in bronze, marble, wood and ivory, and a collection of terra-cotta bozzetti; a collection of arms and armour including swords from Turkey and Japan; and some porcelain.

Lugt 4428; Thieme/Becker, XVI, p. 186; Lugt, Marques de Collections, I, no. 1322; OCLC locates copies at Getty, Frick, Free Library Philadelphia, and Pen State; no copy in COPAC.
You may also be interested in...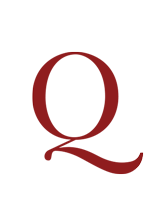 PRESERVING LIBRARIES IN THE CIVIL WAR [LIBRARIANSHIP].
An Ordinance by the Lords and Commons assembled in Parliament, for the Preservation and Keeping together for publique Use, such Books, Evidenees [sic], Records and Writings sequestred or taken by Distresse or otherwise, as are fit to be so Preserved. 18 Novemb. 1643 ...
First edition, an important document for the preservation of libraries and archives in the Civil War. It deplores as 'prejudiciall to the publique' any 'dispersing by sale or otherwise' of books seized by the parliamentary Committees for Sequestration or Distresses, whether 'Manuscripts or written Bookes, proceedings of Courts, evidences of Lands ...' or 'whole Libraries, and choice Collections of printed Bookes'.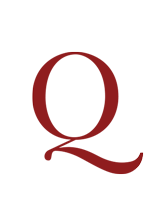 TURNER, Joseph Mallord William.
Picturesque Views on the Southern Coast of England, from drawings made principally by J.M.W. Turner and engraved by W.B. Coke, George Cooke, and other eminent engravers.
First edition. Originally published in parts between 1814 and 1826, this is the 1826 re-issue in two volumes with the plates arranged geographically from Kent to Somerset. Turner provided forty watercolours for the project. This was a companion piece to the earlier published Rivers of England, and reproduced the atmospheric effect of Turner's watercolours to great effect. The engravings were etched by the Cooke brothers, with the help of some other engravers towards the end because the series was a long time in the making. The accompanying descriptive text was written by William Combe, better known as the author of Doctor Syntax, although the engraver John Landseer and Turner himself had both been previously considered as contributors. The series played its part in showcasing the glories of the English coastline.