HEMSTERHUIS, François.
Alexis ou De l'age d'or.
Riga, Hartknoch, 1787.
8vo, pp. 188, [2, blank]; 1 folding engraved plate; small stain to the top corner of the title-page and a minute trace of adherence with the free end-paper, some very occasional very light soiling and foxing, but a very clean and crisp copy in contemporary green morocco, gilt sides with rolled and filleted borders, rosettes and corner-pieces with dragonfly tools, flat spine tooled in gilt with acorns and fleurons, red morocco lettering-piece, gilt inner and outer dentelles, preserving the original pink silk bookmark; boards slightly warped, sides a little rubbed, small ink stains to back cover; a handsome copy; modern bookplate on the front pastedown, 'Collectie Buijnsters Smets'.
£1750

Approximately:
US $2340
€1982
First edition, rare, of an influential work of pre-Romantic aesthetics. Alexis is one of four Platonic dialogues written by the Dutch philosopher François Hemsterhuis, and is one of his most important works. Although written in 1783 it did not appear in print until this edition of 1787, with a German edition appearing in the same year. 'In Alexis Hemsterhuis, perhaps influenced by contemporary German philosophy, presented for the first time his concept of the golden age and the harmonious development of the individual. He also introduced the notion of the value of poetical truth (truth discovered by the poet in moments of enthusiasm) … his thought was received with admiration and approval by representatives of the Sturm und Drang and romantic movements in philosophy' (Encyclopedia of Philosophy III, 474).

Alexis opens with a dedication from Diocles, i.e. Hemsterhuis, to Diotime, i.e. Amalia Golitsyna, for whom he composed and read his dialogues and who in turn spread his reputation among the German intelligentsia, prompting translations of his works. The bulk of the volume comprises a dialogue between Diocles and Alexis, followed on pp. 157-188 by notes on the text. This copy ends with a foldout plate comprising a diagram, missing from some copies.

In this copy quires A and B are of bluish-grey paper, and leaf M2 does not appear to be a cancel (cf Stoddard). Also of note are five lines of manuscript at the foot of p. 171, in a contemporary hand, comprising quotations from Ovid's Fasti II: 289-290 and Statius's Thebaid IV: 275 regarding the Arcadians, who are referred to in a note on this page. This volume comes from the library of the scholar and book historian Piet Buijnsters and his wife Leontine Buijnsters Smet.

Roger Stoddard 'A Bibliographical List of Books by François Hemsterhuis (1721-1790)' (The Book Collector 2001, 189-201), no. 11; Conlon 87:2024. A fairly rare item; Copac only records 2 copies in the UK, while Worldcat notes 6 copies in the US.
You may also be interested in...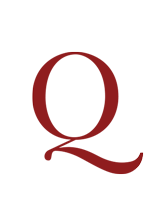 [HEINITZ, Karl Friedrich Anton, Freiherr von].
Essai d'économie politique …
First and only edition of a rare work of comparative economic theory, in which the author presents tables illustrating four different aspects of a state's political economy. The tables themselves show the economic situation in terms of population, agriculture, and receipts and expenditure.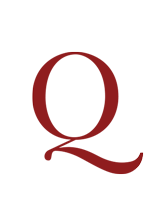 [PARIS CARNIVAL].
Carnaval 1929.
Fancy dress French style, a showcase of products available wholesale for the 1929 Carnival, from a costume merchant. Typically available by the dozen and the gross, though the most luxury items are available individually, made variously in cardboard, wax or linen, and beginning with simple dominos, the catalogue also includes full costumes for popular figures, including clowns, cowboys and toreadors. A section of masks for children includes a selection of animal heads as well as human faces; adult full-face masks are subdivided into multiple sections, including caricatures, grotesques, and masks with hairpieces and accessories. Half-face masks, as well as a sizeable selection of false noses and hairpieces, novelty hats, accessories (including lanterns and toy monkeys) are also available. Colin-maillard (blind man's buff) heads, which render the wearer wholly blind for entertainment purposes, have their own page. The catalogue concludes with a selection of Christmas decorations, while the inside back cover advertises further productions, including garlands, banners, flags and lanterns. A rare survival from the heyday of interwar merriment, when people were enthusiastic in their pursuit of everything lively and colourful to vanquish the recent memories of war. Predating the era of political correctness, the faces featured are from across the ethnographical spectrum, featuring stereotypical depictions of many races.