UNPUBLISHED GERMAN LECTURE NOTES BY 'ONE OF THE MOST EMINENT OF GERMAN ECONOMISTS AND STATISTICIAN
HERMANN, Friedrich Benedict Wilhelm von (1795-1868), German economist and statistician.
Manuscript lecture notes entitled 'National-Oeconomie unter Hinweisung auf seine Schrift "Staatswirthschaftliche Untersuchungen" München 1832 vorgetragen von Professor Dr Herrmann', made by Rudolf Dietz.
Munich, summer 1835 (dated 20 August 1835 at the end).
4to volume of manuscript lecture notes in ink, ff. [99, including 4 blanks]; well-preserved in contemporary German patterned paper boards, spine with gilt-stamped red paper lettering-piece and ruled in gilt, all edges red; extremities a little worn.
£2200

Approximately:
US $3051
€2494
An unpublished manuscript constituting an important source for the development of Hermann's progressive economic theories between the two editions of his influential work Staatswirthschaftliche Untersuchungen (Investigations into political economy). First published in 1832, the Untersuchungen established Hermann's reputation: 'The book was organized around the simple but appealing idea that all economic variables are the outcome of the forces of demand and supply, so that economic analysis consists essentially of an investigation of the factors lying behind demand and supply ... Together with Rau, Hermann thereby laid the foundations on which Mangoldt and Thünen were soon to build a German brand of classical economics. No wonder Marshall much admired "Hermann's brilliant genius" and frequently quoted Hermann's treatise in his own Principles of Economics' (New Palgrave). Throughout his career Hermann updated and revised the contents of the Untersuchungen, at the end of his life dictating to his son the alterations to the second, enlarged edition, which appeared in 1870.

This manuscript records lectures given by Hermann at Munich University in the summer of 1835 loosely based on, and referring to his Untersuchungen. The notes belonged to Rudolf Dietz (1814-1870), who studied at Heidelberg before moving to Munich. Before him lay a high-flying career as civil servant and advisor to the government of Baden. The lecture notes expand on Hermann's great work, differing considerably in their organisation and details, and occasionally simply referring the reader to chapters of the printed text.
You may also be interested in...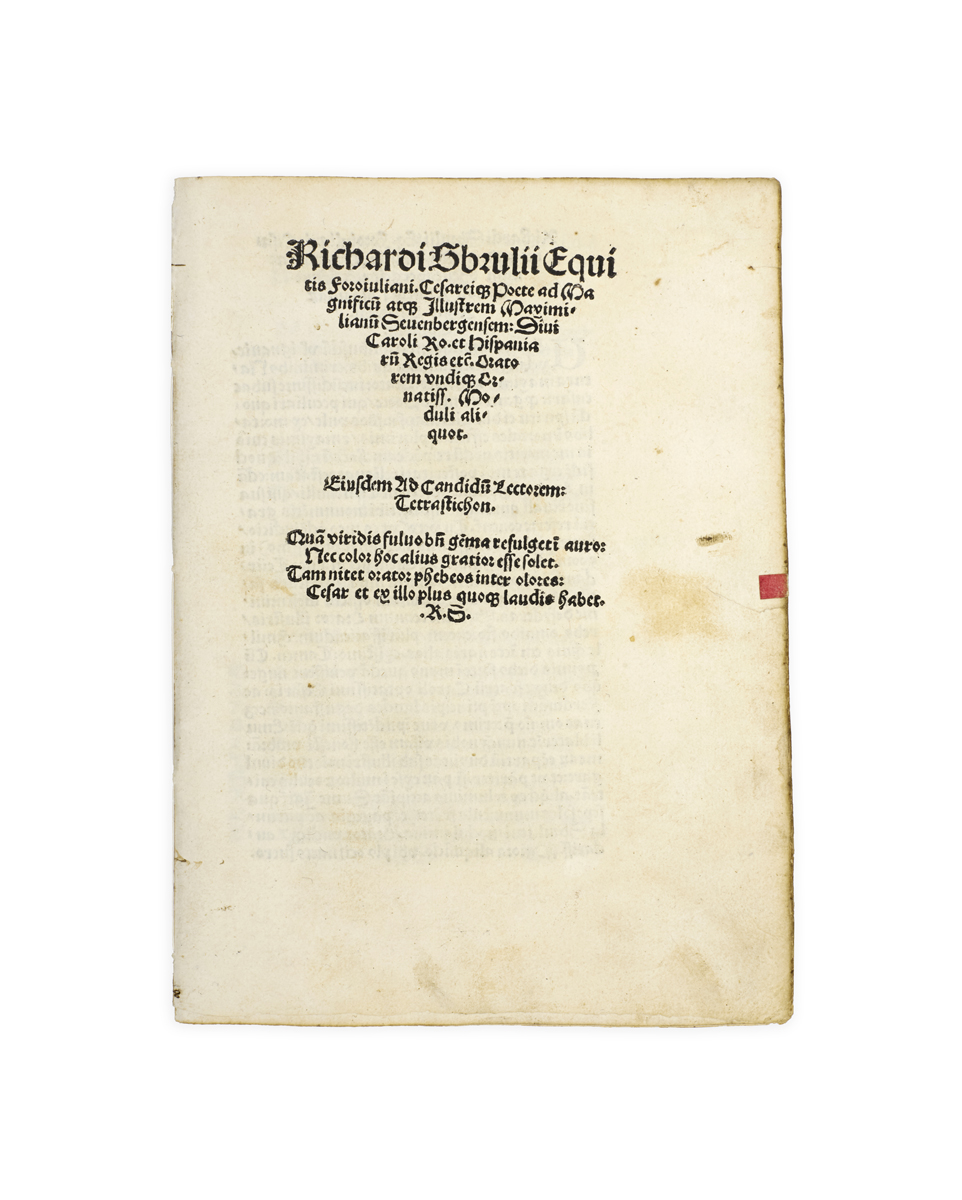 ACROSTIC POEMS HONOURING THE NEW HOLY ROMAN EMPEROR SBRUGLIO, Riccardo.
Richardi Sbrulii equitis Foroiuliani Cesareiq[ue] poete ad magnificu[m] atq[ue] illustrem Maximilianu[m] Seuenbergensem: Divi Caroli Ro. et Hispaniaru[m] regis etc. oratorem undique ornatiss. moduli aliquot. Eiusdem ad candidu[m] lectorem: Tetrastichon.
First, very rare, edition, of Sbruglio's Latin poems addressed to Maximilianus Transylvanus, published in the year that Charles V became Holy Roman Emperor. A native of Cividale in northern Italy, Sbruglio (c. 1480 – after 1525) studied and taught at Wittenberg (where the rector compared him to Ovid), Frankfurt, Cologne, and Ingolstadt, before being appointed poet and historiographer to the Emperor Maximilian I. 'Wherever he went he produced verses in honour of local princes and dignitaries. Reaction to them was mixed: Mutianus, Eobanus Hessus, Hermannus Buschius and Hutten were critical of Sbruglio and his talent but Erasmus, Zasius, Bonifacius Amerbach, Pirckheimer, and Vadianus showed appreciation' (Contemporaries of Erasmus III p. 211). Erasmus made Sbruglio one of the speakers in his colloquy Convivium poeticum (1523). Maximilianus Transylvanus (c. 1490-1538) was personal secretary to the Emperor Charles V and produced the earliest published account of Magellan's circumnavigation of the world.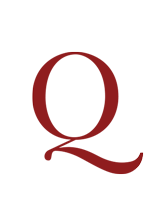 THE RARE FIRST EDITION WARD, Bernardo.
Proyecto economico, en que se proponen varias providencias, dirigidas á promover los intereses de España, con los medios y fondos necesarios para su plantificacion: escrito en el año de 1762 … Obra postuma.
First edition. Despite McCulloch's doubts that 'anything approaching to a good treatise on Political Economy should have been published in Spain previously to its invasion by the French under Napoleon' (pp. 31–2), Ward's work has been described as 'perhaps, the best digested and most methodical book written on these topics in Spain during the [eighteenth] century, giving a clear insight into the causes of the decay of the country, which, like his predecessors, Uztáriz and Ulloa, Ward ascribes to the neglect of trade and industry, and to the absurd system of taxation which had prevailed for more than two centuries. Like them, Ward is a mercantilist, but more discriminating and less extreme' (Palgrave).