UNPUBLISHED GERMAN LECTURE NOTES BY 'ONE OF THE MOST EMINENT OF GERMAN ECONOMISTS AND STATISTICIAN
HERMANN, Friedrich Benedict Wilhelm von (1795-1868), German economist and statistician.
Manuscript lecture notes entitled 'National-Oeconomie unter Hinweisung auf seine Schrift "Staatswirthschaftliche Untersuchungen" München 1832 vorgetragen von Professor Dr Herrmann', made by Rudolf Dietz.
Munich, summer 1835 (dated 20 August 1835 at the end).
4to volume of manuscript lecture notes in ink, ff. [99, including 4 blanks]; well-preserved in contemporary German patterned paper boards, spine with gilt-stamped red paper lettering-piece and ruled in gilt, all edges red; extremities a little worn.
£2200

Approximately:
US $2975
€2479
An unpublished manuscript constituting an important source for the development of Hermann's progressive economic theories between the two editions of his influential work Staatswirthschaftliche Untersuchungen (Investigations into political economy). First published in 1832, the Untersuchungen established Hermann's reputation: 'The book was organized around the simple but appealing idea that all economic variables are the outcome of the forces of demand and supply, so that economic analysis consists essentially of an investigation of the factors lying behind demand and supply ... Together with Rau, Hermann thereby laid the foundations on which Mangoldt and Thünen were soon to build a German brand of classical economics. No wonder Marshall much admired "Hermann's brilliant genius" and frequently quoted Hermann's treatise in his own Principles of Economics' (New Palgrave). Throughout his career Hermann updated and revised the contents of the Untersuchungen, at the end of his life dictating to his son the alterations to the second, enlarged edition, which appeared in 1870.

This manuscript records lectures given by Hermann at Munich University in the summer of 1835 loosely based on, and referring to his Untersuchungen. The notes belonged to Rudolf Dietz (1814-1870), who studied at Heidelberg before moving to Munich. Before him lay a high-flying career as civil servant and advisor to the government of Baden. The lecture notes expand on Hermann's great work, differing considerably in their organisation and details, and occasionally simply referring the reader to chapters of the printed text.
You may also be interested in...
UTOPIA MORE, Thomas.
The Common-wealth of Utopia: containing a learned and pleasant Discourse of the best State of a publike-Weale, as it is found in the Government of the new Ile called Utopia …
Fifth edition of More's Utopia in English, translated by Ralph Robinson – the last edition of his translation, first published in 1551, and revised in 1556. Alsop printed a corrected edition in 1624, with a dedication to More's grandson, Cresacre More, which is reprinted here.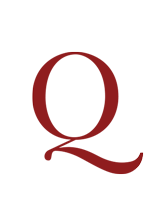 [VILLENEUVE, Daniel Jost de].
Le Voyageur philosophe dans un pais inconnu aux habitans de la Terre … Par M. Listonai. Tome premier [– second].
First edition. In this account of a dreamed lunar citadel, Sélénopolis, the author (of whom little is known) explores a classic theme of Enlightenment thought – the comparison between the natural and the social state of man. The work is particularly notable for its ideas on technology, aviation and space travel. Volume II consists of discourses on a variety of subjects germane to the voyage.