FIRST ILLUSTRATED EDITION?
HISTORY OF PRINCE LEE BOO (The)
a Native of the Pelew Islands. Brought to England by Capt.n Wilson. A new Edition.
London. Printed for E. Newberry … [1790s].
12mo., pp. vi, 178; with an engraved title page, an engraved frontispiece and 5 engraved plates; a very good copy bound without the 3 leaves of advertisements in contemporary half calf and marbled boards; morocco label.
£850

Approximately:
US $0
€0
The earliest of several undated editions, priority not firmly established – a popular juvenile abridgement of George Keate's An Account of the Pelew Islands (1788). Roscoe notes that the edition dated 1789 is probably the first; it includes the frontispiece portrait of Lee Boo but no further plates. Roscoe lists at least four different undated editions but notes that they exhibit 'worn and reworked states of the engraved frontispiece', and plates 'so worn as to give mere ghosts of impression.' Here all the plates are in fine, strong impressions.

Keate's Account was the best eighteenth-century work on the Palau islands and on Prince Lee Boo, brought to London by Captain Henry Wilson and educated as an Englishman. The prince was introduced to fashionable life, dressed in Western clothes, and converted to Christianity. Tragically, he died of smallpox after only five months in England. His fate was remembered by Coleridge in 'To a Young Lady with a Poem on the French Revolution':

My soul amid the pensive twilight gloom
Mourned with the breeze, O, Lee Boo! o'er thy tomb

Roscoe J170 (3A).
You may also be interested in...
THE CATALOGUE OF ATABEY'S REMARKABLE LIBRARY RELATING TO THE OTTOMAN EMPIRE AND THE MIDDLE EAST ATABEY, Sefik E. – Leonora NAVARI.
The Ottoman World. The Sefik E. Atabey Collection. Books, Manuscripts and Maps.
First and only edition, limited to 750 sets. A comprehensive catalogue of Sefik E. Atabey's remarkable library of some 1,370 pre-1854 books, manuscripts, and maps relating to the Ottoman Empire and the Middle East. Each item is carefully described and annotated, and the catalogue is supplemented by indices of authors, editors, artists, engravers, binders, and subscribers; selected places and subject; and the titles of anonymous publications.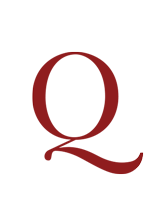 [ITALY.]
Studj bibliografici e biografici sulla storia della geografia in Italia. Publicata per cura della Deputazione Ministeriale …
First edition of a bio-bibliographical study of geographical history in Italy, published on the occasion of the second international geographical congress by the Italian geographical society. Contributors include Pietro Amat di S. Filippo, Gustavo Uzielli and Enrico Narducci. The work deals variously with Italian travellers, portolan charts and holdings of geographical texts in the main Italian libraries. Several indices are appended.