HOFFMANN VON FALLERSLEBEN, August Heinrich.
Unpolitische Lieder.
Hamburg, Hoffmann and Campe, 1840–1.
Two works (the first in two parts) bound in two vols, 8vo, pp. xii, 204; [2], x, 202; 30; some browning and light foxing; contemporary diced cloth, spines lettered gilt, a little sunned.
£400

Approximately:
US $535
€453
First edition of each work. Hoffmann (1784–1874), self-ennobled 'von Fallersleben', was first librarian (1823) and then professor of German language and literature (1830) at the University of Breslau, before his dismissal in 1842 due to the politically sensitive content of the supposedly Unpolitischen Lieder, a collection of poems highlighting rottenness in contemporary German state and society. A second edition of vol. I, replacing 10 earlier poems with 10 new ones, appeared at the same time as vol. II.

Perhaps Hoffmann's best known poem is Lied der Deutschen (sometimes referred to by its opening line, 'Deutschland, Deutschland über alles'), the final verse of which still serves as Germany's national anthem, with its tune taken from Haydn's Kaiserquartett. Written at the same time as the present work, it was first printed separately, with the music, in 1841, and was then included in Hoffmann's Deutsche Lieder aus der Schweiz (Zurich & Winterthur, 1842).

Goedeke XIII, 363,35 –.
You may also be interested in...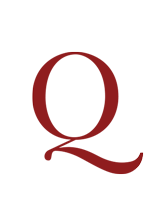 STEPNIAK, Sergius [pseudonym for: Sergius Mikhailovich Kravchinskii].
Podziemna Rosja. Obrazki z przeszłości młodej Rosji.
Extremely rare first edition in Polish, anonymously translated and printed in nowadays Ukraine, of Stepniak's most successful, translated and influential book.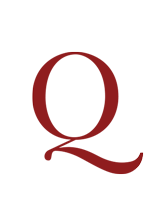 [MEXICO.]
Observaciones imparciales acerca de la administracion financiera en la época del gobierno provisional.
First edition. Written by 'varios mexicanos' (p. 73), this work takes the form of a series of observations on the Mexican economy at a time when relations between Mexico and the United States were deteriorating. 'Annexation was in fact approved by the United States Congress in February 1845, and thereafter the pace of events quickened. Mexican public opinion, both conservative and liberal, was inflamed against the aggressive politicians in Washington, but the new president, General Herrera, soon found that the financial and military state of the country made resistance hopeless and that help from Europe would not be forthcoming' (Bethell II p. 441).