HORACE.
Opera omnia.
Paris, A. Mesnier [printed by Didot fils with the type cut by Henri Didot], 1828.
36mo (84 x 53 mm.), pp. viii, 229; large paper copy, entirely uncut; 19th century vellum over paste boards, spine with two gilt lettered black morocco label


£600

Approximately:
US $0
€0
A scarce Miniature Book. "One of the typographical wonders and an unsurpassed feat as far as minuteness and beauty of type is concerned" (Spielmann 201).

"Édition imprimée avec les caractères microscopiques de H. Didot; elle est d'un format plus exigu encore que l'édition de Sédan et que celle de Pickering" (Brunet III, 324).
You may also be interested in...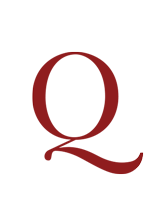 JOURNEY TO EMMAUS (A).
A sacred Dialogue ...
First edition, dedicated to Frederick, Prince of Wales, as Chancellor of Trinity College. This is the story from the Gospel of Luke that tells how, after the Resurrection, Jesus appeared two of his followers who were walking from Jerusalem to Emmaus. It takes the form of a dialogue between Cleopas and Matthias, lamenting ('Like Sheep when scatter'd o'er some dreary plain, / Their folds laid desolate, their Shepherd slain, / To the wide World poor helpless We are left, / Of Friends, of all that's dear bereft ...'). They encounter Emanuel, who asks 'Why walk ye thus disconsolate', but they do not recognise Him. ('O fools, O Slow of heart to understand'). Nonetheless they beg him to eat with them: 'Emanuel thus by kind Entreaties prest / The cottage enters: When their mighty Guest, / Yet unreveal'd, they at their humble Board / Had plac'd, in breaking Bread they knew their Lord; / And as they kneel'd, all trembling with Delight, / Worship to pay, He vanish'd from their Sight'.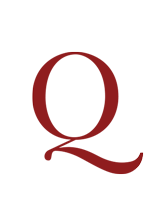 PRIOR, Matthew.
Poems on several Occasions.
First authorised edition, preceded by Curll's pirated collection of 1707. In the preface Prior complains that in Curll's edition poems by other authors have been misattributed to him and that some of his own poems are 'transcribed … so imperfectly, that I hardly knew them to be mine'. He divides the poems here into four categories, 'Public Panegyrics', 'Amorous Odes', 'Idle Tales', and 'Serious Reflections', but 'some of its most famous poems (Henry and Emma, An English Padlock, and Jinny the Just) do not easily fit into any one of these categories' (Oxford DNB).