HORNER, John.
Buildings in the town and parish of Halifax. Drawn from nature and on stone by John Horner.
Halifax, published by Robert Leyland, 1835.
Oblong folio (330 x 415 mm.), letterpress leaf containing list of subscribers (accounting for 200 copies), and 20 litho plates (including the title) 'printed by C. Hullmandel', one plate (no. 7) with cancel description; a few scattered spots here and there, mostly in the margins; bound in the original pale blue wrappers with large printed label to front, spine has perished but the original stitching is firm and untouched, the front wrapper has two small pieces torn out, extremities have small tears, bit dirty. Contemporary neat mss presentation to title from a godmother to her goddaughter. In card board folding box.
£950

Approximately:
US $0
€0
First and only edition of an album with fine large litho views of buildings in and around Halifax, West Yorkshire. John Horner was a local artist who lived in Halifax; this is his only published work.

His atmospheric views often capture buildings which had already been torn down by the time he published the present album, such as 'Old Building in the Wool-Shops, taken down in 1833'; 'Old Houses in Northgate, taken down 1824'; 'Old Houses in Lower Kirk-Gate, taken down in 1825; and 'Sowerby Bridge Church, built 1520, taken down 1820'. He also shows a number of fine country houses in the vicinity of Halifax in their dramatic landscape settings, such as Hodsworth House; Scout-Hall in Shibden-Dale; Hope House, seat of Christopher Rawson, scion of the banking dynasty; High Sunderland (demolished in 1950), Wood-Lane-Hall in Sowerby; Sunney-Bank in Greetland; Shibden Hall; Stoney Rhoyd, the seat of Mrs. Rawson, taken from the grounds at Hope; Rowroyde, seat of Lady Mary Horton; Haugh End, Sowerby; and Wood-House. These are fine lithographs by a local artist of his native town which was changed beyond recognition during the industrial revolution.
You may also be interested in...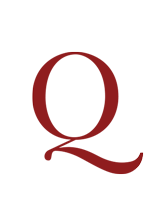 CAMPANELLA, Tommaso.
De Monarchia Hispanica. Editio novissima, aucta & emendata ut præfatio ad lectorem indicat.
Second Elzevir edition in Latin of Campanella's important political tractate on a universal monarchy, including in Chapter 31, 'De altero Hemispherio & Mundo Novo', a discussion of the settlement of America and the importance of defending it from English (Protestant) influence.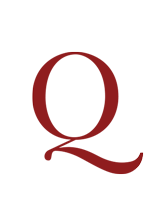 [MANDEVILLE, Bernard].
The Fable of the Bees: or, private Vices, publick Benefits. With an Essay on Charity and Charity-Schools. And a Search into the Nature of Society. The third Edition. To which is added a Vindication of the Book from the Aspersions contain'd in a Presentment of the Grand-Jury of Middlesex, and an abusive Letter to Lord C.
Third edition (according to the publisher's reckoning), and the last lifetime edition to add new material. The poem that forms the core of this book was first published in 1705 under the title The Grumbling Hive: or Knaves Turn'd Honest. It was reprinted twice in 1714 as The Fable of the Bees [Part I] with a prose 'Enquiry into the Origin of Moral Virtue' and twenty short prose discourses entitled 'Remarks'. In 1723 a 'second' edition was published, with 'Remarks' enlarged and two new essays, 'On Charity and Charity Schools' and 'A Search into the Nature of Society'. The 1723 edition attracted much controversy; in response Mandeville wrote a 'Vindication', included for the first time here. This 'third' edition also has some stylistic changes, and an expanded preface. Apart from one 12mo. (1729), subsequent lifetime editions (1725, 1728, 1732) are paginary reprints of this one with minor revision.