SATIRE ON HOYLE
HUMOURS OF WHIST (The).
A dramatic Satire, as acted every Day at White's and other Coffee-Houses and Assemblies … London: Printed for J. Roberts … 1743.
London: Printed for J. Roberts … 1743
8vo., pp. 60; title-page printed in red and black (slightly dusty); a very good copy in recent marbled boards, unidentified heraldic device on cover.
£325

Approximately:
US $434
€369
First edition of an amusing skit on Edmond Hoyle's recently-published Short Treatise on the Game of Whist (1742) with its elaborate promises of 'calculations, directing with moral certainty, how to play well any hand or game, by shewing the chances of your partner's having 1, 2, or 3 certain cards', and its offer to disclose the secret of 'artificial memory' for a guinea. Humours satirizes both Hoyle ('Professor Whiston') and his unlucky pupils (a lord, an alderman's son, a young gentlewoman) who, despite mastering the Professor's system, lose to card sharpers who have trimmed the deck so that they can cut to honours on every deal. Cocao, the honest master of the Chocolate-House, reveals their fraud.

In one passage Professor Whiston extols the virtues of whist above other card games such as ombre ('light and superficial'), picquet ('a perfect emblem of French faith'), all-fours ('very sneaking'), cribbadge ('too vulgar too be mentioned').

The epilogue is a dialogue between the Author and Folio the Bookseller on the economics of the trade ('Pray, consider, Sir, the Expenses of Paper, Print, Stamps, Advertisements, and Pyrating … I shall be a great deal of Money out of Pocket before a Penny comes in … The Admirers of the Treatise are a very numerous Party, and will scarce read the Satire'). The Bookseller's apprehensions were apparently well-founded as a remainder of The Humours of Whist was included in the nonce miscellany The diverting Jumble in 1747.
You may also be interested in...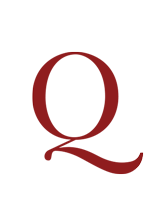 WALLER, Edmund.
Poems, &c. written by Mr. Ed. Waller … and printed by a Copy of his own Hand-Writing. All the lyrick Poems in this Booke were set by Mr. Henry Lawes, Gent. of the Kings Chappell, and one of his Majesties private Musick. Printed and published according to Order.

Second, first licensed, edition of Waller's first and most important collection, published while he was in exile, and shortly preceded by an unlicensed volume, Workes (London, Thomas Walkley, 1645) (Wing W 495) – 'an adulterate Copy, surreptitiously and illegally imprinted, to the derogation of the Author, and the abuse of the Buyer' (prefatory 'Advertisement to the Reader').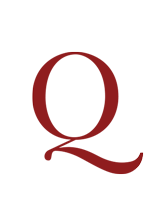 CLARE, John.
The Village Minstrel, and other Poems …
First edition of Clare's second book of poetry. Published the year after Poems descriptive of rural Life and Scenery (1820), it met with further success, owing in part to public curiosity about the Northamptonshire peasant. A biographical sketch in the Introduction helped to satisfy that curiosity. The title poem is autobiographical, and there are sixty sonnets in volume II.