'BANK NOTES MUST BE MADE A LEGAL TENDER'
HUSKISSON, William (1770-1830), politician.
Autograph letter signed ('W Huskisson') to an unnamed 'Dear Sir'.
18 Hertford Street [London], 21 December, 1810.
8vo bifolium, pp. 3 + 1 blank; creases where folded, remains of black seal to last page, good.
£150

Approximately:
US $200
€169
Huskisson was a leading exponent of strict adherence to the Gold standard and an opponent of the perceived over-issue of bank notes in the early nineteenth century. This letter was written only a few months after Huskisson had published his important pamphlet, The question concerning the depreciation of our currency stated and examined, which appeared in October 1810 and soon went through seven editions.

The present letter is a reply to a correspondent holding 'ingenious arguments in favor of our present currency'. Huskisson states that 'whilst I am unable to concur in them, I could wish that all who write on the same side of the question would discuss it with the same temper and fairness as yourself. By so doing, they would, I think best promote the purposes of fair discussion and … the interests of the cause which they undertake to defend'. One point on which he does agree with his correspondent, however, is 'that Bank notes must be made a legal tender, if our currency is to remain what it now is'.
You may also be interested in...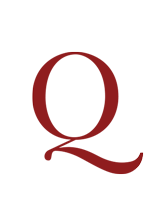 WU, Chi-Yuen.
An outline of international price theories… with an introduction by Professor Lionel Robbins.
First edition, number seven in a series of monographs by writers connected to the London School of Economics and Political Science. This work was adapted from the essay which Wu submitted for his PhD, which was awarded by the University of London in 1937. In An outline of international price theories, Wu, a Chinese born Austrian economist who studied at the London School of Economics, provides a general survey of the historical development of international price relationships. Wu does not attempt to provide a comprehensive study of all the literature concerning his subject, instead he selects and analyses a representative group of theories from which he extrapolates his more general conclusions.