JACOBSON, Ken, and Jenny JACOBSON.
Carrying Off the Palaces: John Ruskin's Lost Daguerreotypes.
London, Bernard Quaritch Ltd, 2015.
Small 4to, (250 x 300 mm), pp. xxvi, 406 (including 601 illustrations); cloth-bound with pictorial dust-jacket.
£85

Approximately:
US $114
€95
The inspiration for this book was a remarkable discovery made by the authors at a small country auction in 2006. One lightly regarded lot was a distressed mahogany box crammed with long-lost early photographs. These daguerreotypes were later confirmed as once belonging to John Ruskin, the great 19th-century art critic, writer, artist and social reformer. Moreover, the many scenes of Italy, France and Switzerland included the largest collection of daguerreotypes of Venice in the world and probably the earliest surviving photographs of the Alps.

Core to this book is a fully illustrated catalogue raisonné of the 325 known John Ruskin daguerreotypes. The overwhelming majority of the newly-discovered plates are published here for the first time. There are an additional 276 illustrations in the text and an essay describing the technical procedures used in conserving Ruskin's photographs. Ten chapters extensively study Ruskin's photographic endeavours. A chronology, glossary, twenty-page bibliography and comprehensive index complete this handsome hardback book.

Winner of The Apollo Awards 2015: Book of the Year and The Ruskin Society Book Prize.

ISBN 978-0-9563012-7-7
You may also be interested in...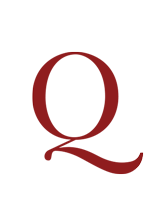 BALDWIN, George.
Political recollections relative to Egypt; containing observations on its government under the Mamaluks;– its geographical position;– it's intrinsic and extrinsic resources;– its relative importance to England and France; and its dangers to England in the possession of France: with a narrative of the ever-memorable British campaign in the Spring of 1801.
First edition, scarce. 'A very curious mixture of political acumen and mystical apprehension. Baldwin spent years in the Levant; he established direct commerce between England and Egypt in 1775, and he served as British consul-general in Egypt from 1785 to 1796. But he was a mystic as well who wrote on dreams, prophecies, and magnetic cures. His chapter on the plague recommends olive oil as a cure. Baldwin was a member both of the Levant Company and the East India Company' (Blackmer).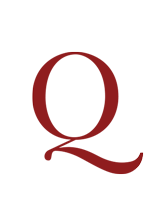 WEBER, Bruce.
An Exhibition by Bruce Weber at Fahey/Klein Gallery, Los Angeles, California, May, Nineteen Ninety-One, and at Parco Exposure Gallery, Tokyo, November, Nineteen Ninety-One. Text by William Burroughs.
First edition, signed 'Bruce xx' on the title-page, with an introduction by Burroughs and an autobiographical note by Weber; designed by Dimitri Levas. A fine representative selection, the covers plastered with the all-American male body for which Weber is famous, but the contents much more diverse and personal.