'A PIONEER WORK'
JEVONS, William Stanley.
The principles of science: a treatise on logic and scientific method.
London, Macmillan and Co., 1874.
Two vols, 8vo, pp. xvi, 463, [1] blank; vii, [1], 480; with an engraved frontispiece illustration of the logical machine in volume I; a few spots, lightly browned throughout, short marginal tear to pp. 359-360 of vol. I., repaired, a good copy in the original publisher's pebbled cloth, spines lettered gilt, spines very neatly restored at the head, extremities a little worn, very slightly soiled.
£1500

Approximately:
US $2006
€1699
First edition of Jevons' 'most important contribution to scientific methodology' (Encyclopaedia of Philosophy, pp. 260).

The work is a collection of Jevons' thoughts on logic and induction in which he opposes Baconian empirical procedure in favour of the Newtonian approach: 'I endeavour to show that hypothetical anticipation of nature is an essential part of inductive inquiry, and that it is the Newtonian method of deductive reasoning combined with elaborate experimental verification, which has led to all the greatest triumphs of scientific research' (p. vii). In the author's eyes this work was a pioneering step towards constructing a more rigorous form of investigation within the non-physical sciences: 'we must sooner or later have strict sciences of those mental and social phenomena, which, if comparison be possible, are of more interest to us than purely material phenomena' (p. v). He asserts that the empirical sciences stem from logic and takes the inverse method of probabilities as an inductive ideal, arguing that 'the logical value of every inductive result must be determined consciously or unconsciously, according to the principles of the inverse method of probability' (p. vii).

'The Principles of Science (1874) has been recognized as a pioneer work, in important respects well ahead of its time. Especially notable was [Jevons'] development of the fundamentals of formal logic on the lines of George Boole, and his construction of a machine, still extant … for the mechanical solution of deductive problems – an anticipation of modern computing machines' (T.W. Hutchison in IESS).

Church 24:4; IESS (1874); Inoue and White 134; not in Risse.
You may also be interested in...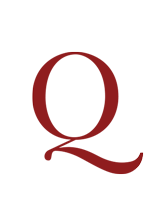 [NAVEAU, Jean-Baptiste].
Le financier citoyen.
A fine copy of the first edition of this anonymously published work on the financial administration of France. All we know about Jean-Baptiste Naveau (1716–1762) is that he was 'directeur de correspondance et fermier des devoirs de Bretagne' (Quérard). This work examines the policies of the ministry of finance since the beginning of the seventeenth century, and reflects upon the major economic theories of that period. Naveau goes on to question the financial policies of his day and the impact on the national resources, farming in particular. He then discusses the current system of taxation and its impact on the social classes, agriculture, trade and consumption. Naveau's ideas on taxation were critically reviewed by Voltaire in his L'homme aux quarante Écus (1768).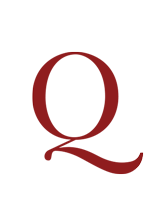 [SAY.] HODGSON, Adam.
A Letter to M. Jean-Baptiste Say, on the comparative Expense of free and slave Labour.
First edition, presentation copy, inscribed 'With the Author's best respects' on p. [iii]. Four years after the fourth edition of the Traité d'économie politique, Hodgson, an Anglican Evangelical writing on behalf of the Liverpool branch of the Society for Mitigating and Gradually Abolishing Slavery, upbraids Say for having denounced 'the slave-system as unjustifiable' while admitting 'that in a pecuniary point of view it may be the most profitable' (p. 1). Say (whose reply was published at the end of the second edition, also 1823) later agreed with Hodgson's case for the uneconomical nature of slavery.