JOHNSON, Samuel.
A Dictionary of the English Language: in which the Words are deduced from their Originals, and illustrated in their different Significations by Examples from the best Writers. To which are prefixed, a History of the Language, and an English Grammar. In two Volumes.— Vol. I [-II]. The sixth Edition …
London: Printed for J. F and C. Rivington [and 27 others]. 1785.
2 vols. 4to., printed in weekly parts, wanting the half-title and terminal blank in Vol. I, the frontispiece portrait of Johnson bound at the beginning of Vol. II (dated, as always, 1786: it was executed while printing was in progress); internally a very good copy in worn contemporary calf, solidly rebacked, boards rubbed, edges and corners very worn; the binder has inserted two unnecessary blanks between the letters W and Y, overlooking the printed note that 'X is a letter, which … begins no word in the English language'.
£850

Approximately:
US $1137
€963
Sixth edition. This is the first London quarto edition (preceded by the Dublin quarto of 1775), the first published after Johnson's death, and the first with a portrait. Although the last edition of the Dictionary which Johnson revised before publication was the fourth (1773), he made further manuscript corrections and additions in a copy of that edition which he left in his will to Sir Joshua Reynolds, and these were incorporated into the present edition.

Fleeman 55.4D/8.
You may also be interested in...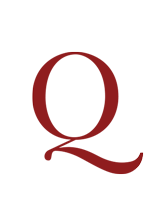 REVISED [SMOLLETT, Tobias].
The Adventures of Roderick Random … in two Volumes … The second Edition.
Second edition, with 'major imaginative changes', and frontispieces which appear here for the first time. Even though there were only a few weeks between the first and second editions, Smollett found time to make a number of significant corrections in the text, on average about one substantive change for every two to three pages, mainly to improve characterisation or style. See O. M. Brack, Jr. and James B. Davis in PBSA, LXIV (1970), 295-311.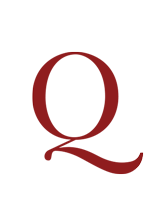 JEFFERYS, Thomas.
The theatre of war in the Kingdom of Bohemia, drawn from the survey of J. C. Muller Captain Engineer to the Emperor: to which is annexed the Duchy of Silesia and Marquisates of Moravia and Lusatia, compiled from the German maps. By Thomas Jefferys, geographer to his Royal Highness the Prince of Wales.
This map, issued at the beginning of the Seven Years' War, illustrates the route taken by Frederick the Great's Prussian forces against those of Saxony and Prussia, up to the opening of siege operations against Prague. On 18 June 1757, Count von Daun, in attempting to raise this siege, overpowered Frederick's forces at the battle of Kolin. It was the first time that Prussian king had been defeated on the field. Most of the land fighting of the Seven Years' War, which ended in 1763, took place in the territories depicted in this map.