EXTRA ILLUSTRATED
JOHNSON, Samuel.
The Lives of the most eminent English Poets; with critical Observations on their Works … in four Volumes …
London: Printed for C. Bathurst [and 35 others] … 1781.
4 vols., 8vo., with the portrait frontispiece of Johnson after Reynolds but wanting the terminal blank in vol. III and the advertisement leaf in volume IV, the leaf of spine labels discarded as usual; extra-illustrated with 25 engraved portraits (pasted on the versos of the divisional title-pages), most being proofs before letters of those which appeared in the Works; contemporary mottled calf, joints and spines rubbed, lower cover of volume III almost detached.
£450

Approximately:
US $601
€509

First separate edition of the biographical and critical prefaces which Johnson had contributed to the 68 volumes of the Works of the English Poets in 1779 81, a project commissioned by the long list of booksellers who appear as partners in the imprint here.

'The second great work with which Johnson's name is now generally associated is The Lives of the Poets. It was the simplest in style and expression of all his literary labours, the subject appealed to every man of letters in the three kingdoms, and it abounded in anecdote and criticism ... Much of the charm of The Lives ... lies in the ... reminiscences which Johnson embodied in them' (Courtney & Nichol Smith). It was his last major literary work.

Fleeman 79.4LP/5; Courtney & Nichol Smith, pp. 129-42; Chapman & Hazen, p. 159; Rothschild 1265; Liebert 105.
You may also be interested in...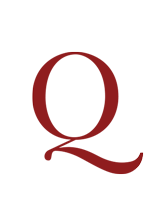 TENNYSON AND THE HALLAMS TENNYSON, Alfred, Lord.
Timbuctoo. A Poem, which obtained the Chancellor's Medal at the Cambridge Commencement, 1829. [Cambridge, John Smith, 1829.] [bound with:] LUSHTON, Franklin and Henry Sumner MAINE. Memoir of Henry Fitzmaurice Hallam. For private Distribution: [London: Spottiswoode and Shaw, c. 1851].
First editions. Timbuctoo, extracted from Prolusiones Academicae, is Tennyson's first named appearance in print. It is bound here with the rare Memoir of Henry Fitzmaurice Hallam, the second son of the historian Henry Hallam. His brother Arthur had died in 1833 at the age of 22, and became the subject of Tennyson's In Memoriam. Seventeen years later, just months after the publication of that work, Henry Fitzmaurice also died, in similarly tragic circumstances, at the age of 26.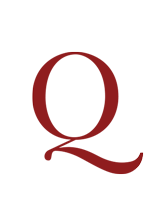 WITH CHARACTERS BY WEBSTER, DEKKER, AND DONNE OVERBURY, Sir Thomas.
Sir Thomas Overbury His Wife. With Additions of new Characters, and many other Witty Conceits never before printed. The sixteenth Impression.
Sixteenth edition of the most popular character book of the early seventeenth century.