THE SUPERB LITTLECOTE COPY
JONES, Mary.
Miscellanies in Prose and Verse …
Oxford Printed; and delivered by Mr. Dodsley …, Mr. Clements in Oxford, and Mr. Frederick in Bath. 1750.
Large 8vo., pp. vi, [ix]-lv, [1], 405, [1]; a splendid copy in contemporary full red morocco, gilt, with contrasting morocco labels, all edges gilt.
£4500

Approximately:
US $0
€0
First edition, printed on 'royal' paper; a subscriber's copy, from the library of Edward Popham of Littlecote, with later Popham bookplate and label.

Boswell records Thomas Warton's observations on Mary Jones (1707-1778): 'Miss Jones lived at Oxford, and was often of our parties. She was a very ingenious poetess, and published a volume of poems; and, on the whole, was a most sensible, agreeable, and amiable woman. She was sister of the Reverend River Jones, Chanter of Christ Church cathedral at Oxford, and Johnson used to call her the Chantress. I have heard him often address her in this passage from "Il Penseroso": Thee, Chantress, oft the woods among I woo, &c. She died unmarried.'

Foxon, p. 391.
You may also be interested in...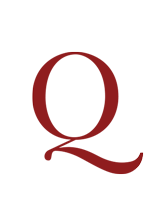 WORDSWORTH, William [and Samuel Taylor COLERIDGE].
Lyrical Ballads, with other Poems. In two volumes … second Edition. London: Printed for T. N. Longman and O. Rees …
Second, definitive, and first complete edition of Lyrical Ballads. To volume I (first published at Bristol in 1798, reissued in London in the same year) Wordsworth added his famous preface, the manifesto of the Romantic movement – calling for, among other things, a poetry of 'common life', adopting the 'language too of these [rustic] men ... (purified indeed from what appear to be its real defects, from all lasting and rational causes of dislike or disgust) because such men hourly communicate with the best objects from which the best part of language is originally derived'. Here too is the definition of poetry as 'the spontaneous overflow of powerful feelings' derived from 'emotion recollected in tranquillity'. Among the poems in volume I are 'Expostulation and Reply', 'We are Seven', 'Tintern Abbey', and the first version of Coleridge's 'Rime of the Ancient Mariner'. Volume II is entirely new and includes 'The Brothers', 'Lucy Gray', 'A slumber did my spirit seal', and 'Michael'.
BETTER TOGETHER IN 1707 ? [SCOTLAND.
ACT OF UNION.] A coherent tract volume of ten pamphlets, for and against the Union, published in 1705-6.
The months leading up to the Act of Union in January 1707 were a time of heated debate in Scotland. Politicians, writers, the landed gentry, churchmen, and others joined in making their opinions known in tracts and speeches. To pressures from an England anxious to ensure a Protestant succession were added economic pressures from the failure of the Darien project, the promised access for Scottish trade to England's commercial empire, and the promise of greater security. Daniel Defoe was one of the agents sent to Scotland to promote the advantages of Union. On the other side there was much talk of Scotland's ancient traditions, fears for the preservation of Scottish Presbyterian church government, and worries about increased taxes and customs duties.