JOURNEY TO EMMAUS (A).
A sacred Dialogue ...
Dublin: Printed and sold by Oliver Nelson ... 1751.
8vo., pp. vii, [1], 32; quite foxed and a little stained, disbound.
£650

Approximately:
US $0
€0
First edition, dedicated to Frederick, Prince of Wales, as Chancellor of Trinity College. This is the story from the Gospel of Luke that tells how, after the Resurrection, Jesus appeared two of his followers who were walking from Jerusalem to Emmaus. It takes the form of a dialogue between Cleopas and Matthias, lamenting ('Like Sheep when scatter'd o'er some dreary plain, / Their folds laid desolate, their Shepherd slain, / To the wide World poor helpless We are left, / Of Friends, of all that's dear bereft ...'). They encounter Emanuel, who asks 'Why walk ye thus disconsolate', but they do not recognise Him. ('O fools, O Slow of heart to understand'). Nonetheless they beg him to eat with them: 'Emanuel thus by kind Entreaties prest / The cottage enters: When their mighty Guest, / Yet unreveal'd, they at their humble Board / Had plac'd, in breaking Bread they knew their Lord; / And as they kneel'd, all trembling with Delight, / Worship to pay, He vanish'd from their Sight'.

ESTC records only Bodley, Cambridge, and the National Library of Ireland, to which OCLC adds the National Library of Scotland and the University of Michigan.

The London edition (Dublin: Printed and London, reprinted, 1751) is similarly scarce (BL, Dr Williams's Library, Westminster Abbey and the University of Cincinnati)..
You may also be interested in...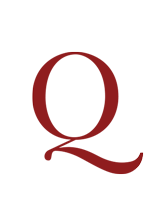 WILLIS, George Brandor.
View of Bayonne, taken from the sand hills on the left of the Adour, when occupied by the British forces on the 12 of March 1814, by Lieutenant George B. Willis, of the Royal Artillery. Dedicated with permission to the Rt. Hon. Earl Mulgrave, Master General of the Ordnance, &c. &c. &c. This print is intended to commemorate the illustrious return of Field Marshal the Duke of Wellington, and that proud period, when after a glorious career of victory, and the deliverance of Spain and Portugal by British valour and perseverance, the English standard was planted before the walls of Bayonne, and the legitimate sovereign of France recalled to add his seal to the general peace of Europe!
On his return from the Peninsular campaign, Wellington first took his seat in the House of Lords and was officially welcomed by the Queen at Buckingham House on 28 June, four days after the publication of this tribute by Edward Orme.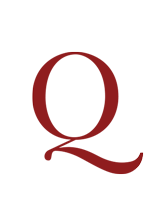 SQUIRES, Richard F.
Typescript letter to John Derek Smith, signed Rick,
Squires' main research was into multiple forms of monoamine oxidases, and their inhibitors, which are nowadays used as antidepressants. Squires reports of problems not entirely unrelated with psycho-active substances: