WITH PLATES BY DAVID LOGGAN
JUVENAL AND PERSIUS. Barton HOLYDAY, trans.
Decimus Junius Juvenalis, and Aulus Persius Flaccus translated and illustrated, as well with Notes. By Barten Holyday, D. D. and late Arch-Deacon of Oxon.
Oxford, Printed by W. Downing, for F. Oxlad senior, J. Adams, and F. Oxlad junior. Anno Dom. 1673.
Folio, title-page in red and black, with four full-page plates (that of a manual counting system – i.e. hand signals for numbers – shaved at the foot), forty-eight smaller metal or wood engravings in the text (that on p. 221 shaved at the outer margin), the metal plates although unsigned nearly all by David Loggan; longitudinal label on final leaf excised, tear to the foot of Q1; else a very good, crisp copy in early eighteenth-century panelled calf, rubbed, morocco label, hinges cracked but cords sound; signature and bookplate of William Nisbet of Dirleton, East Lothian.
£750

Approximately:
US $1003
€849
First edition, posthumous, of Holyday's Juvenal, with a reprint of his Persius (Oxford, 1616). This sumptuous volume was edited by Holyday's step-son, W. Dewy, with learned and discursive annotations which are in turn illustrated by engravings, mainly of classical antiquities, but also of plants, fish, an abacus, a swing, and a particularly fine view of Tivoli. Holyday, sometime chaplain to Charles I, was archdeacon of Oxford and the author of Technogamia, or the Marriages of the Arts, a notable academic comedy in English which was acted at Christ Church in 1618. Among friends who helped supply 'diverse excellent Manuscripts' of Juvenal were Selden and 'my dear friend' Ben Jonson, who 'sent-in ... an ancient manuscript partly written in the Saxon character'. In turn Holyday contributed commendatory verses to Jonson's Q. Horatius Flaccus His Art of Poetry.

Wing J 1276; Madan 2979.
You may also be interested in...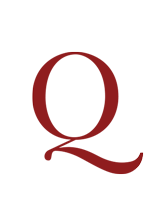 WITH CHARACTERS BY WEBSTER, DEKKER, AND DONNE OVERBURY, Sir Thomas.
Sir Thomas Overbury His Wife. With Additions of new Characters, and many other Witty Conceits never before printed. The sixteenth Impression.
Sixteenth edition of the most popular character book of the early seventeenth century.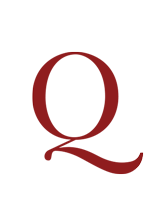 POEMS ON AFFAIRS OF STATE:
from the Time of Oliver Cromwell, to the Abdication of K. James the Second. Written by the greatest Wits of the Age. Viz. Duke of Buckingham, Earl of Rochester, Lord Bu-----st, Sir John Denham, Andrew Marvell, Esq; Mr Milton, Mr Dryden, Mr Sprat, Mr Waller, Mr Ayloffe, &c. With some Miscellany Poems by the Same: most whereof never before Printed. Now carefully examined with the Originals, and published without any Castration. The fourth Edition, corrected and much enlarged. . [Bound as issued with:]
Fourth edition of this popular collection of witty verse and political satire, with the second edition of State-Poems continued (1697). Much of the poetry collected here was initially circulated in manuscript because of its political subject matter (which includes the Dutch wars, the Popish Plot, and the Exclusion crisis) and only found its way into print after the revolution of 1688.