KEATS, John.
Lamia, Isabella, The Eve of Saint Agnes, and Other Poems.
Waltham, Saint Lawrence: The Golden Cockerel Press, 1928.
Folio in 8s (311 x 194mm), pp. [4 (blank, imprint, title, section-title)], 101, [1 (blank)], [2 (colophon with wood-engraved press device, verso blank)]; title printed in red and black, and with wood-engraved border by and after Robert Gibbings, wood-engraved head- and tailpieces and decorated initials by and after Gibbings, wood-engraved initials by Eric Gill printed in red and blue; original sharkskin-backed black cloth by Sangorski & Sutcliffe, London, spine lettered in gilt, top edges gilt, others uncut; minimal light rubbing on corners, spine very slightly faded, otherwise a very good copy; provenance: [?]R.C.M. White, April 1929 (pencilled ownership inscription on front free endpaper).
£700

Approximately:
US $895
€801
Limited to 500 copies, this no. 419 of 485 copies on Batchelor hand-made paper. The text was based on the edition prepared for the Oxford University Press by H. Buxton Forman, and is set in Caslon Old Face, with initials by Eric Gill, including the initial letters 'IT', which had been cut for the Golden Cockerel Press' edition of Troilus and Criseyde but were never used. Chanticleer comments that this was '[a]n almost perfectly-proportioned book, of which the Press is duly proud'.

Chanticleer 62; Gill Bibliography of Eric Gill 334.
You may also be interested in...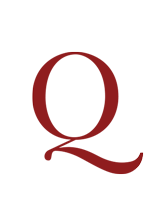 COLERIDGE, S[amuel] T[aylor].
The Watchman. No. I [III, IV]. Tuesday, March 1 [17, 25], 1796. Published by the Author …
Three (of ten) issues of The Watchman, Coleridge's first journalistic endeavour, very rare: published in March to May 1796.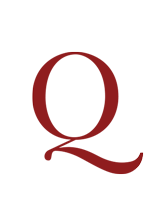 REVISED [SMOLLETT, Tobias].
The Adventures of Roderick Random … in two Volumes … The second Edition.
Second edition, with 'major imaginative changes', and frontispieces which appear here for the first time. Even though there were only a few weeks between the first and second editions, Smollett found time to make a number of significant corrections in the text, on average about one substantive change for every two to three pages, mainly to improve characterisation or style. See O. M. Brack, Jr. and James B. Davis in PBSA, LXIV (1970), 295-311.