KEELY, Patrick Cokayne.
SEPSIS Get First Aid. The Ministry of Labour and National Service and produced by the Royal Society for the Prevention of Accidents.
London, Loxley Bros., 1943.
Lithograph in colour, 20 x 30 in (51 x 76 cm); linen backed with restoration to the lower left corner with some minor loss, very light marks to left margin, otherwise in very good condition.
£300

Approximately:
US $0
€0
The Royal Society for the Prevention of Accidents (RoSPA) was responsible for the production of safety propaganda material used in those factories and workshops supplying the war effort. It was underwritten by the Ministry of Labour and National Service, which was responsible for military recruitment (as of 1939), management of employment, industrial relations as well as supervision of health and safety legislation and administration of labour statistics. Posters would have been accompanied by pamphlets and educational notes regarding information about illness and injury, the prevention of infection and treatment.

Sepsis was a common side effect of untreated industrial wounds, especially to the hands. It is a bacterial infection of the blood that was disabling and required a significant recovery time. Several large factories during the war period had medical facilities which were able to treat the condition quickly, thereby lessening recovery time and loss of workers. Posters such as Keely's were aimed at workers in factories without medical provision, in which the infection might not have been caught at such an early stage (British Journal of Industrial Medicine, 1948, 5, p. 88).
You may also be interested in...
THE ENGLISH: BEAUTIFUL BUT FLIGHTY GÉNIE ANGLOIS (LE),
ou histoire abrégée des revolutions fréquentes de la Grande-Bretagne; par un esprit desintéressé.
First and only edition of this curious children's history of England in French, up to the death of Queen Anne in 1714.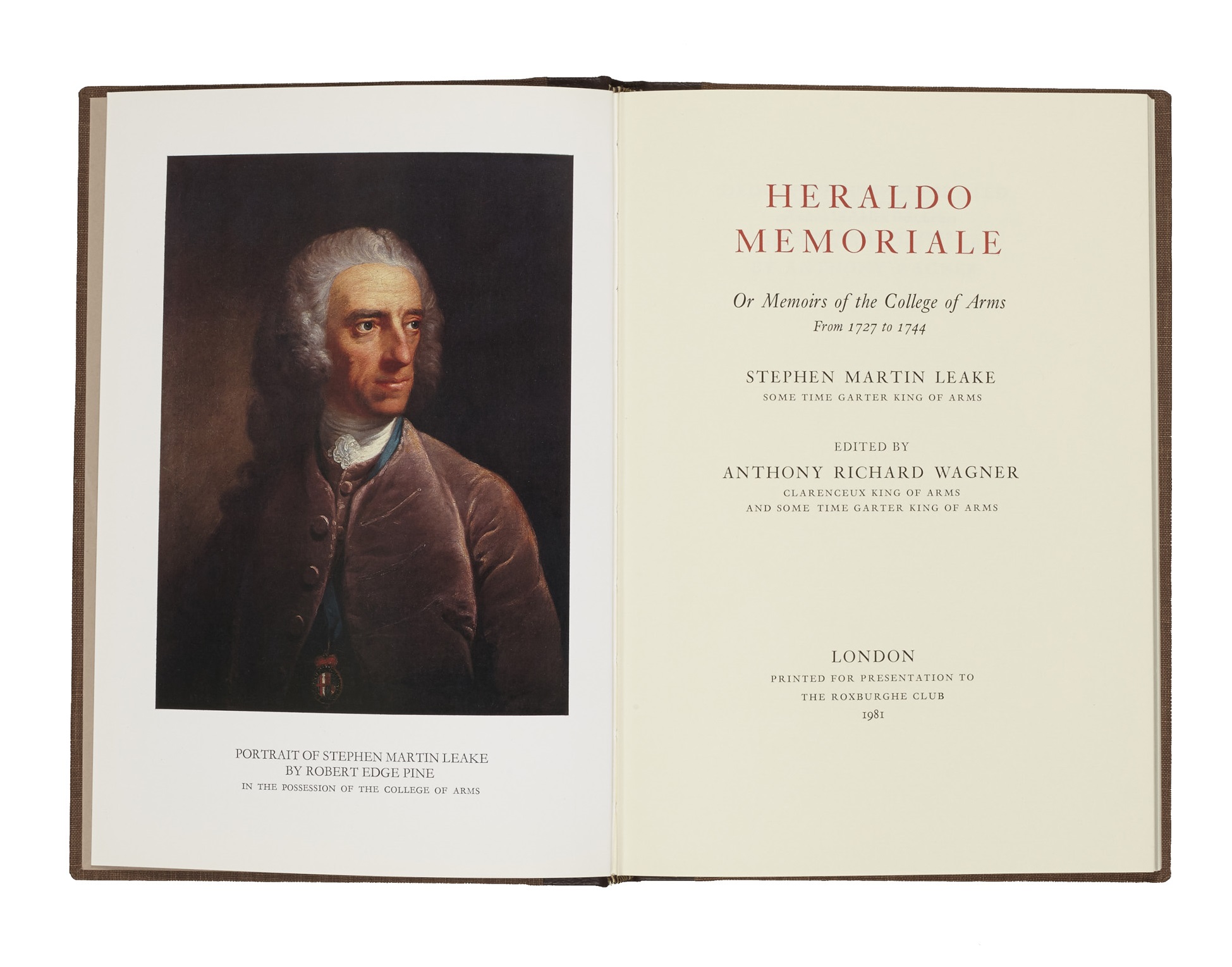 LEAKE, Stephen Martin.
Heraldo Memoriale, or Memoirs of the College of Arms from 1727 to 1744. Edited by Anthony Richard Wagner.
Stephen Martin Leake was Garter principal king of arms from 1754 to 1773. The three volumes of his extensive manuscript journal, Heraldo-Memoriale, are preserved in the College of Arms.