[KINGSLEY, Charles].
Yeast: a Problem. Reprinted, with Corrections and Additions, from Fraser's Magazine.
London: John W. Parker … 1851.
12mo., pp. vi, [2], 379, [1], with 8 pp. publisher's catalogue at end; rose-madder wavy-grain cloth, blocked in blind and lettered in gold; a good, crisp copy, but with a few marks to front cover, stain to back cover and endpapers, spine dull.
£400

Approximately:
US $0
€0
First edition in book form of Kingsley's first novel, and the scarcest (in original condition) according to Sadleir. Yeast was inspired by Kingsley's passionate reaction to contemporary social unrest in town and country. It first appeared in Fraser's Magazine in 1848, the year of the Chartist demonstration. Conservative forces persuaded the publisher to make Kingsley cut the serial short and not, at that time, publish it in book form.

Lancelot Smith, a rich and rather frivolous young man, is thrown from his horse while hunting near the country estate of Squire Lavington. During his convalescence at the Squire's house, where he is recovering from a broken leg, he makes the acquaintance of Lavington's gamekeeper, Paul Tregarva, and his eyes are opened to the appalling living conditions of the rural poor, who 'sleep like pilchards in a barrel' and 'are fed worse than a hound'. Lancelot's sympathies begin to change and, inspired by the visionary prophet Barnakill, he decides to embark upon a philanthropic mission with Tregarva. During the course of the novel Lancelot also falls in love with the Squire's eldest daughter, Argemone, who, having bravely nursed the sick during a typhus epidemic, contracts the disease and dies.

Yeast is a rather stilted fiction, something which Kingsley himself acknowledges in the Epilogue as he refers to the 'fragmentary and unconnected form of the book.' It is, however, an unusual rural contribution to the 'condition of England' genre, which was dominated by novels concerned with urban poverty, such as Hard Times (1854) and Gaskell's North and South (1855). Sadleir 1341; Wolff 3814 ('not a nice copy').
You may also be interested in...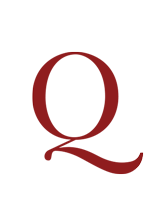 MARIVAUX, Pierre Carlet de Chamblain de.
Le Paysan parvenu: or, the fortunate Peasant. Being Memoirs of the Life of Mr. ––––. Translated from the French … London: Printed for John Brindley … Charles Corbett … and Richard Wellington … 1735.
First edition in English, originally published in French in the Hague in 1734-5. This is the second of the two important novels by Marivaux, which broke new ground in the art of writing fiction. 'Where La Vie de Marianne belongs to the moralizing and sentimental romance tradition, Le Paysan is a cynical comic novel of the way of the world, though both stories are full of subtle psychological observations. The tale is told in later life by the unashamed and good-humoured hero Jacob, who has risen from his peasant origins to a wealthy and respectable position as a tax-farmer thanks to his resourceful wit and his physical attractions. He profits amorally from the affections of a series of (usually older) women, some of them with reputations for piety; these adventures are recounted in a spirited style, with a sharp eye for the hypocrisy of the respectable' (New Oxford Companion to Literature in French).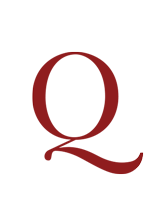 THE MADNESS OF KING GEORGE [MENDHAM, Thomas].
The wonder working Water-Mill displayed with its Apparatus, Appurtenances, Appendages, and Operations; or, the Mill to grind old People young; erected and practised by the well known Doctor, the learned philanthropic Friend of Farmer Hodge …
First and only edition, very rare, of this eccentric, provincially printed allegory: Pilgrim's Progress meets Tristram Shandy.