DUTCH LAW
LAMAN, Paulus.
Anleiding tot de eerste beginselen der Groninger regts-kunde.
[Holland, mid-18th century].
4to, pp. [i, title-page], 266 (p. 243-244 duplicated in numbering), [6, table of contents], with one or two blank leaves between each leaf of text; a crisp, clean manuscript, neatly written in brown ink, up to 32 lines per page; arms of Amsterdam, Pro patria and crowned GR watermarks to paper; bound in mid-18th-century dark brown calf, frames ruled in blind and blind-stamped central lozenge to covers, direct gilt lettering to spine, edges sprinkled red; short tear at head of spine, extremities a little rubbed; small note loosely inserted at p. 157, a few contemporary marginal notes.
£500

Approximately:
US $668
€566
A neat manuscript copy of an anonymous handbook on the rudiments of jurisprudence particular to Groningen, attributed to Paulus Laman (1663-1747). Having studied philosophy and law, Laman became an advocate, judge and burgomaster at Groningen. The Anleiding first appeared in print in 1738, published by the Groningen printer Lucas van Colenbergh, and our manuscript appears to be essentially a neat copy of this edition, with orthographical differences. The work is divided into four books and the text presented as a series of questions and answers. The first book deals with marriage, divorce, and children; the second with property, wills, and inheritance; the third with trade, loans, pledges, contracts, and crimes; and the final book with courts, judges, defendants, advocates, 'litis contestatio', evidence, sentencing, and judgements.

Another manuscript copy of Laman's work, dated 1747, is recorded on Worldcat as being at the New York State Library. Further printed editions appeared in 1749 and 1778.
You may also be interested in...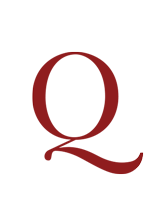 in favour of trade with britain SMITH, William.
The Speeches of Mr. Smith, of South Carolina, delivered in the House of Representatives of the United States, in January, 1794, on the Subject of certain commercial Regulations, proposed by Mr. Madison, in the Committee of the whole, on the Report of the Secretary of State.
First London edition, a rebuff to the punitive anti-British tariffs proposed by the future President James Madison, first printed in Philadelphia in the same year and also reprinted in Edinburgh.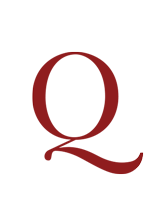 LOCKE, John.
Johan Lockes oförgripelige tankar om werldslig regerings rätta ursprung/gräntsor och ändamål.
First edition in Swedish. The first translation into Swedish of Locke's Two Treatises of Government, this edition – of the Second treatise – was translated, following order of the Swedish Ricksdag, by Hans Harmens from Mazel's 1691 French edition. It was only the second time that any of Locke's work had been translated into Swedish. Significantly, the Ricksdag's interests focussed on the part of Locke's work which addressed the topics of natural rights and the social contract.