MERCANTILE ACCOUNTANCY
LANDO, Giovanni Giacomo.
Aritmetica mercantile … Nella quale si vede, come si hanno da fare li conti, per li cambi, che si fanno nelle Città Principali della Christianità. Il modo di raguagliare le piazze, di aggiustare ogni sorte di comissioni de cambi, & mercantie, & formare arbitrij …
Naples, [Alexander Gratianus for] Tarquinio Longo, 1604.
Small 4to, pp. [xii], 270, [2] blank; woodcut device on title, woodcut initials, head- and tail-pieces in the text; one or two spots only: internally a very clean, appealing copy in contemporary full vellum, recased, head of spine repaired, some light soiling, ink titling on spine faded; cancelled ink ownership inscription on front paste-down, dated Naples 1619.
£3250

Approximately:
US $0
€0
Very rare first edition of one of the most important and comprehensive seventeenth-century works on commercial arithmetic and exchange rates in Italy and Europe. Three further editions came out within forty years, all printed in Venice, and all now scarce.

Born out of the need to acknowledge and systematize the increasingly central role played by money and the relationship between currencies in the trade-led Italian economy of the early-modern period, Lando's fundamental manual puts the complex art of exchange at the heart of mercantile accountancy. As straightforward money-lending, labelled usury throughout Christianity, lacked legitimacy and the status of acceptable transaction in early-modern business, currency exchange on the most prominent international piazzas took its place, its complications determined by time lapses and fluctuant relative value a useful platform to be profitably exploited by the skilled merchant. Lando offers a full handbook of arithmetic instructions and examples, and a wealth of information on the principal trading cities in Italy and the rest of Europe (Antwerp, Frankfurt, Lyons, London, Barcelona, Valencia and Zaragoza among others).

Herwood, Historical Accounting Literature, 224; Kress S.343; Riccardi II, 15.1 ('raro'); this edition not in Goldsmiths' or Einaudi.

You may also be interested in...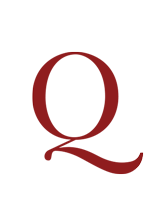 THE RATES OF MERCHANDISE,
That is to say, the Subsidy of Tonnage, Subsidy of Poundage, and the Subsidy of Woollen Clothes or Old-Drapery, as they are rated and agreed on by the Commons House of Parliament …
Printed descriptions of the import duties on wine and merchandise appeared in England as early as 1545. This later edition is one of the first editions after the lifetime of Charles I, who levied the duties without the authority of parliament. Printed at the instigation of the House of Commons, it was intended to be issued with Public General Acts of 1660 12 Cha.II.c.4. and was also issued as part of An exact Collection of all such Acts (1660). Hundreds of goods and their taxes are listed alphabetically and give a good survey of the English foreign trade.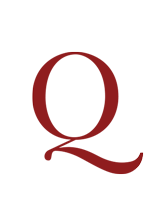 SACCHI, Giovenale.
Del numero e delle misure delle corde musiche e loro corrispondenze. Dissertazione del P. D. Giovenale Sacchi Bernabita.
First edition of Sacchi's first work: a theoretical study of music and acoustic from a mathematical and physical perspective built upon the most innovative eighteenth-century physics. Galilei, Kapler, Newton, Mersenne, and contemporary works on the nature of air form the basis of Sacchi's study of strings and their number, ratio, length and correspondence, as the basis for the solution of the problem of temperament. Sacchi's innovation takes the cue from Newton's parallel treatment of optics and acoustics and his matching of the seven musical tones with seven light bands obtained from a prism. Sacchi suggests matching the seven colours with eleven strings (the twelfth corresponding to the first) instead of seven, to outline a major and minor mode, and provides for each of them a fractional formula.