[LE MERCIER DE LA RIVIÈRE, Pierre Paul].
Die glückliche Nation, oder der Staat von Felizien. Ein Muster der vollkommensten Freyheit unter der unbedingten Herrschaft der Gesetze. Aus dem Französischen. Erster [– Zweiter] Theil.
Leipzig, Voss, 1794.
Two vols, small 8vo, pp. [2], 542 + engraved frontispiece; [2], 484; small inkstamps on versos of title-pages; ownership stamp 'F' and some soiling to the title in vol. II; light browning and offsetting throughout, more so to the final few leaves in vol. I, but still a good copy in recent marbled boards.
£2750

Approximately:
US $3678
€3116
First edition in German, originally published as L'Heureuse Nation, ou Relation du gouvernement des Féliciens, peuple souverainement libre et heureux sous l'empire absolu des lois in 1792. Le Mercier de la Rivière (1720–1793/4) was a colleague of Quesnay and Mirabeau, whose physiocratic views he shared. This utopia, according to Daire, is a variation of the material in Le Mercier's Théorie du despotisme légal and De l'Ordre naturel et essentiel des sociétés politiques.

The present German translation is extremely rare: KVK locates the Wolfenbüttel copy only, and there is no copy in NUC, OCLC or RLIN, Einaudi, Goldsmiths' or Kress; for the first edition of 1792, see Einaudi 3304, INED 2790, Negley, Utopian Literature, 774, and Quérard V, 140.
You may also be interested in...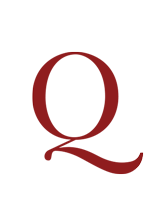 GASSER, Simon Peter.
Einleitung zu den Oeconomischen Politischen und Cameral-Wissenschaften, worrinen für dieses mal die Oeconomico-Cameralia von den Domainen- oder Cammer- auch andern Gütern, deren Administration und Anschlägen, so wol des Ackerbaues als anderer Pertinentien halber, samt den Regalien angezeiget und erläutert werden. Nebst einem Vorbericht von der Fundation der neuen œconomischen Profession, und des Allerdurchlautigsten Stifters eigentlichen allergnädigsten Absicht.
First edition. Simon Peter Gasser (1676–1745) was appointed by Friedrich Wilhelm I to the first chair of economy to be founded in Prussia, at the University of Halle in 1727, where Gasser had until then been a lecturer in law. The present work, an introduction to the science of cameralism, and dedicated to his patron, the king – 'great Œconomus, and still greater soldier' – is his only work of the kind (he published numerous books in Latin on law). It represents an important landmark of cameralism, above all for its commentary on the king's desire to promote that science as a professional discipline in the universities, as signified by the new chair at Halle. See A. W. Small, The Cameralists, pp. 206–221; Palgrave II, 187; Roscher, Geschichte der Nationale-Oekonomik, pp. 371–6.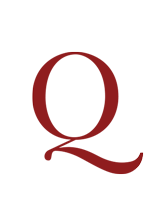 [VILLENEUVE, Daniel Jost de].
Le Voyageur philosophe dans un pais inconnu aux habitans de la Terre … Par M. Listonai. Tome premier [– second].
First edition. In this account of a dreamed lunar citadel, Sélénopolis, the author (of whom little is known) explores a classic theme of Enlightenment thought – the comparison between the natural and the social state of man. The work is particularly notable for its ideas on technology, aviation and space travel. Volume II consists of discourses on a variety of subjects germane to the voyage.