LESSING, Gotthold Ephraim.
Briefe, antiquarischen Inhalts. Erster [-Zweyter] Theil.
Berlin, Friedrich Nikolai, 1768-9.
2 parts in one vol., small 8vo, pp. [vi], 256; [ii], 276, with two engraved plates by J. W. Meil; a very good copy in German contemporary half sheep, raised bands on spine, leather lettering-pieces; initials of former owner (F.J.S.) on spine.
£1200

Approximately:
US $1605
€1359
First edition in book form of a collection of 57 letters which were first published in Hamburg periodicals. They were written by Lessing in reply to Adolf Klotz's attack on his Laokoon (1766), and are both a defence of Laokoon and at the same time a counter-attack on Klotz's own book.

Goedeke IV/1, 414, 109; Wilpert/Gühring 47.
You may also be interested in...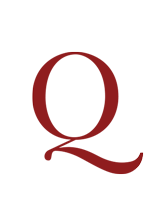 [VOLTAIRE.]
Das Mädchen von Orleans. Ein komisches Heldengedicht in zwölf Gesängen nach Voltaire frei bearbeitet.
A freely adapted German rendition of La Pucelle d'Orleans, very rare. Fromm gives the date as around 1865 (and the place of publication as Hamburg), the online Staatsbibliothek catalogue (the only copy listed by KVK) as c.1830.
[ITALIAN.]
[BOOK OF COMMON PRAYER.] Il Libro delle Preghiere publiche ed Amministrazione de Sacramenti, ed altri Riti e Cerimonie della Chiesa, secondo l'Uso della Chiesa Anglicana; insieme col Saltero over i Salmi di David, come hanno da esser recitati nelle Chiese. E la Forma e Modo di fare, ordinare e consacrare Vescovi, Presbiteri e Diaconi.
First edition of the first translation of the Book of Common Prayer into Italian. The project was begun by Edward Browne while chaplain to Sir John Finch in Constantinople, perhaps incorporating an earlier, unpublished translation by William Bedell (the manuscript being listed in Griffiths' Bibliography of the Book of Common Prayer as Italian 1). Back in London, the work was completed by the Italian émigré merchant Giovan-Battista Capello (John Capell), a friend of Hobbes.