LEVI, Leone.
Manual of the mercantile law of Great Britain and Ireland: comprising[:] international commerce. Restraints on trade: patents. Copyright. Joint-stock and banking companies. The law of partnerships. Bills of exchange. With remarks on partnership with limited liability.
London, Smith, Elder & Co., 1854.
8vo, pp. xxiv, 286, [2, publisher's advertisements], 16 (publisher's catalogue), with an errata slip; partly unopened in the original brown embossed cloth, spine lettered gilt; edges slightly bumped, short split to lower joint.
£250

Approximately:
US $334
€283
First edition. 'The present volume contains the laws which affect international commerce, individuals who exercise the mercantile profession, partnerships and companies formed for commercial or banking operations, and the most useful of all mercantile instruments, bills of exchange and promissory notes' (preface).

Levi (1821–1888) was largely responsible for the establishment of local chambers of commerce and of permanent tribunals of commerce consisting of a legally-trained judge with mercantile assessors. His ideas were set out in two pamphlets, Chambers and Tribunals of Commerce, and proposed General Chamber of Commerce in Liverpool (1849) and The state of the laws of arbitrament, and proposed Tribunal of Commerce (1850). The Liverpool Chamber of Commerce was founded after a public meeting in November 1849, with Levi as its honorary secretary. Similiar institutions followed at Leeds, Bradford, Hull and eventually London. 'In 1852 Levi was appointed professor of the principles and practice of commerce and commercial law at King's College, London. His later books drew on his lectures there, and dealt with the economic context of international law and the role of international arbitration' (Oxford DNB).
You may also be interested in...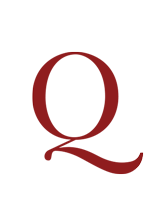 [TURNER, George].
An Inquiry into the revenue, credit, and commerce of France. In a letter to a member of the present parliament.
First editions. These three pamphlets all stem from the debate in the House of Lords of 1 June 1742 on the Trade & Navigation Bill. They all hinge on a single aspect of the debate – whether France could fund another war from her export and import revenues.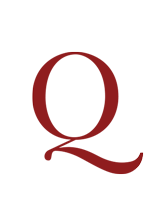 ELIZABETHAN SCHOOL BOOK OCLAND, Christopher.
Anglorum praelia, ab Anno Domini. 1327. anno nimirum primo inclytissimi Principis Eduardi eius nominis tertii, usque ad Annu[m] Domini 1558. Carmine summatim perstricta. Item. De pacatissimo Angliae statu, imperante Elizabetha, compendiosa narratio . . . Hiis Alexandri Nevilli Kettum: tum propter argumenti similitudinem, tum propter orationis elegantiam adiunximus.
First published in 1580, this is one of three closely similar 1582 editions of Ocland's Anglorum proelia which add two works at the end: Ocland's Eirēnarchia (a continuation of Anglorum proelia first published in 1582) and Alexander Neville's account of the 1549 Norfolk rising, De furoribus Norfolciensium Ketto duce (first published in 1575).