WITH CONTRIBUTIONS BY SOUTHEY AND SCOTT
LEWIS, Matthew Gregory.
Tales of Wonder; written and collected by M. G. Lewis ... in two Volumes.
London: Printed by W. Bulmer ... for the Author ... and sold by J. Bell. 1801.
2 vols., tall 8vo., pp. [4], 236; [4], 237-482, wanting the terminal advertisement leaf; first few leaves of volume II foxed, but a very good copy in contemporary tree calf, rebacked preserving most of original spines.
£650

Approximately:
US $869
€736
First edition. Because of the lavish format and high publication price (one guinea) the wits nicknamed this 'Tales of Plunder'. Three ballads by Walter Scott first appear here: 'The Fire-King', 'Glenfinlas', and 'Frederick and Alice' (a free translation from Goethe), as well as a revised version of 'The Wild Huntsman' (from Bürger). Southey's contributions are 'The Old Woman of Berkeley', 'Bishop Bruno', 'Lord William', 'The Painter of Florence', 'Donica', 'Cornelius Agrippa's Bloody Book', and 'Rudiger'. The publication was so delayed that Scott published his satirical Apology for Tales of Terror before it had appeared.

Ruff 8; Tinker 1496; Todd & Bowden 7Aa; Summers, p. 529.
You may also be interested in...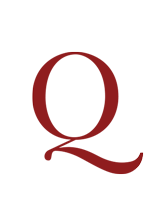 POEMS ON AFFAIRS OF STATE:
from the Time of Oliver Cromwell, to the Abdication of K. James the Second. Written by the greatest Wits of the Age. Viz. Duke of Buckingham, Earl of Rochester, Lord Bu-----st, Sir John Denham, Andrew Marvell, Esq; Mr Milton, Mr Dryden, Mr Sprat, Mr Waller, Mr Ayloffe, &c. With some Miscellany Poems by the Same: most whereof never before Printed. Now carefully examined with the Originals, and published without any Castration. The fourth Edition, corrected and much enlarged. . [Bound as issued with:]
Fourth edition of this popular collection of witty verse and political satire, with the second edition of State-Poems continued (1697). Much of the poetry collected here was initially circulated in manuscript because of its political subject matter (which includes the Dutch wars, the Popish Plot, and the Exclusion crisis) and only found its way into print after the revolution of 1688.
COLLUTHUS, of Lycopolis.
The Rape of Helen. Translated from the Greek ... And illustrated with the Notes of Michael Nicander. To which is prefix'd a Fragment of the Author's Life, from Suidas.
First and only edition, rare, of this translation of Collothus's Rape of Helen (Αρπαγη Ελενης), 'a short and charming miniature epic' (Cambridge Companion to the Epic) written in the late fifth century in Egypt in 392 hexameters.