[LEWIS, Thomas].
English Presbyterian Eloquence: or, Dissenters Sayings ancient and modern. Collected from the Books and Sermons of the Presbyterians, &c. from the Reign of Queen Elizabeth to the present Time: wherein it appears, that the Presbyterians have constantly attempted to subvert the fundamental Articles of the Christian Faith; to abolish the Doctrine and Discipline of the Church of England establish'd by Law; to ruin the Characters of the Universities, the Convocation and the Episcopal Clergy; to asperse the Memory of his present Majesty's Royal Progenitors; and have been profess'd Enemies to Truth, common Sense, and good Manners, from the first Settlement in this Kingdom. With Remarks upon every Chapter. …
London: Printed for T. Bickerton … 1720.
8vo., pp. [8], 143, [1], with half-title (corner defective), engraved frontispiece of a raucous Presbyterian sermon; generally soiled, some headlines shaved; modern quarter calf.
£425

Approximately:
US $0
€0
First edition of a vehement anti-Presbyterian tract. The text comprises extracts from the work of contemporary Dissenting writers and politicians followed by Lewis's own 'Remarks': 'What vile Punning and Jingle is here, what a clutter about Melting and Ramming, and Firing, and Dismounting? Figures of speech so low and Unscholarlike, that the Dignity of the Commons, I believe, was never so prostituted …'

Lewis was a high-churchman of such severity that few parties escaped his censure. From 1717 he ran the polemical periodical The Scourge, for which the Whig government charged him with sedition and forced him into hiding. He attacked Toland in his Tetradymus (1720), and courted further controversy when he argued against the practice of burial in churches and churchyards, as endangering public health (Oxford DNB).
You may also be interested in...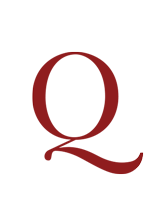 PROMOTING AGRICULTURE IN THE COLONIES SOCIETY FOR THE ENCOURAGEMENT OF ARTS, MANUFACTURES, AND COMMERCE.
Premiums by the Society, established at London, for the Encouragement of Arts, Manufactures, and Commerce.
First edition of the 1759 list of premiums. The Society for the Encouragement of Arts, Manufactures and Commerce, now known as the Royal Society of Arts, was founded in 1754 by William Shipley, a drawing master living in Northampton, to awarded 'premiums' (cash prizes) to support improvements in the liberal arts and sciences. A key stipulation was that these should be freely available to all and not protected by patent. The Society held its first meeting in Rawthmell's Coffee House, Covent Garden in1755, and later that year awarded its first premiums, and from 1756 also awarded medals.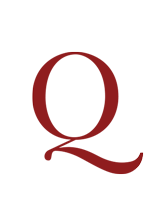 EVELYN, John.
Publick Employment and an active Life with all its Appanages, such as Fame, Command, Riches, Conversation, &c. prefer'd to Solitude.
First edition, second issue, with cancel title-page replacing the original, which made nonsense of the meaning (… Solitude, and all its Appanages, such as Fame etc.). This is a short, rather light-hearted confutation of Sir George ('Bloody') MacKenzie's Moral Essay Preferring Solitude to Publick Employment: 'not to read men, and converse with living Libraries, is to deprive ourselves of the most useful and profitable of Studies ...'. For all his well-known delight in country pursuits and reading, Evelyn led an active life as well. In 1667 he was particularly busy as Commissioner for Sick and Wounded Seamen with responsibility for the Kent ports during the Second Dutch War.