LEYBOURN, William.
Panarithmologia: or the trader's sure guide. Containing exact and useful tables, ready cast up, adapted to the use of merchants, mercers, bankers, drapers, goldsmiths, grocers, brewers, weavers, and haberdashers. And those who deal by wholesale, or retail. Also for carpenters, bricklayers, joiners, glaziers, plaisterers, plummers, corn-dealers, painters, &c. &c. And all other mechanics: as, likewise for all purchasers of houses or lands: shewing the interest of money, at 3, 3 and ½, 4, and 5 pounds per cent.—from one shilling to 1000 pounds:—and from one day to one year. To which is added, a table of commission, or brokage, for 1/8, 1/4, 3/8, 1/2, 5/8, 3/4, 7/8, and 1 per cent. With tables directing how to buy and sell by the hundred: and to cast up expences by the day, week, month, and year. With a calculation of Portugal coin.
8vo, pp. [264]; repair to title, remains of archival tape to verso, occasional light stains with partial loss of 1 or 2 characters, especially to the latter leaves, a little closely trimmed at the foot, touching a few signatures, withal a good copy bound a little tightly in recent marbled boards, gilt morocco lettering-piece to the spine.
£150

Approximately:
US $200
€169
New corrected and enlarged edition, first published 1693. Described by De Morgan as the earliest English ready reckoner, Panarithmologia… was hugely popular; running to over twenty editions and remaining in print into the nineteenth century.

Rare, COPAC, ESTC, and OCLC locate only 4 U.K. copies of this edition, at the BL, NLS, Newcastle, and York; and 2 U.S. copies at Columbia and Chicago.

Wing L1916. This edition not in Kress or Goldsmiths'. See Goldsmiths' 2987 for 1st edition and Kress 2625 for 2nd edition.
You may also be interested in...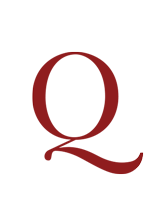 SLAVIN, Neal.
Britons.
First edition, group portraits 'just slightly on the edge of logic' – the Royal Shakespeare Company, the painters of the Forth Bridge, a kaffeeklatsch of Great Danes in a kitsch living room – taken on a super-large format polaroid camera.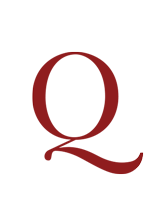 BYRD, William, John BULL and Orlando GIBBONS.
Parthenia or the maydenhead of the first musicke that ever was printed for the virginalls.
Facsimile reprint of the original edition of c. 1612/13, handsomely bound by Zaehnsdorf. At the end is a short introduction to the work by the great Austrian musicologist and bibliographer Otto Erich Deutsch.