PRESERVING LIBRARIES IN THE CIVIL WAR
[LIBRARIANSHIP].
An Ordinance by the Lords and Commons assembled in Parliament, for the Preservation and Keeping together for publique Use, such Books, Evidenees [sic], Records and Writings sequestred or taken by Distresse or otherwise, as are fit to be so Preserved. 18 Novemb. 1643 ...
London, Printed for Edw. Husbands, 1643.
Small 4to., 4 leaves, black letter, title within a border of type ornaments; a good copy in modern half red morocco.


£3000

Approximately:
US $4128
€3376
First edition, an important document for the preservation of libraries and archives in the Civil War. It deplores as 'prejudiciall to the publique' any 'dispersing by sale or otherwise' of books seized by the parliamentary Committees for Sequestration or Distresses, whether 'Manuscripts or written Bookes, proceedings of Courts, evidences of Lands ...' or 'whole Libraries, and choice Collections of printed Bookes'.

Before any seized books can be sold, they must be examined by another committee (among whose members are John Selden, Francis Rous and Sir Simonds D'Ewes), and, if considered of importance, must be inventoried and deposited in a safe place for public use. Books sequestered in the Inns of Court are to remain there; members of the Assembly of Divines are to be allowed to borrow sequestered books, provided that they 'leave in the place where they take them, a note ... of what they so take ... and of their promise safely to returne' them; and the Army is enjoined to take 'care for the preservation of all kindes of Evidences of Lands ... and every other written papers or Parchments ... from Spoile and Destruction'.

Wing E 1780.
You may also be interested in...
GENTILHOMME ANGLAIS [HAZARD, James].
Catalogue raisonné de l'excellent et nombreuse collection d'estampes et de desseins qui composaient le cabinet de feu M. James Hazard, gentilhomme Anglais, redigé & mis en ordre par, & sous la direction de N.j.T. Sas … Dont la vente se fera … dans la Maison mortuaire, … Mercredi le 15 Avril 1789 & jours suivans …
A rare sale catalogue of the important prints and drawing collection of the English collector and amateur etcher James Hazard (1748-1787) who was born in London but lived most of his life in Brussels, where he also died falling off his horse. Hazard was a man of independent means who devoted his short life to the pursuit of his collecting passions. He travelled often to Germany, France and Holland to secure pieces for his collection. An album of his own etchings is offered as lot 3759 (p. 630); his etchings were never published and he only distributed some to his friends. The verso of the title-page informs prospective buyers that there is going to be an auction of James Hazard's paintings on the 14th of April (the sale catalogue ran to only 11 pages) and a sale of his library was scheduled for May 1789 (a printed catalogue of 46 pages duly appeared).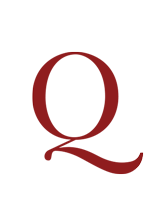 DONNE, John.
Six Sermons upon severall Occasions, preached before the King, and elsewhere: by that late learned & reverend Divine john Donne, Doctour in Divinitie, and Dean of S. Pauls, London.
First edition of all six texts, each one with its separate title page. Six Sermons comprises 'Two Sermons Preached before King Charles, upon the xxvi verse of the first Chapter of Genesis', 'A Sermon upon the xix verse of the ii Chapter of Hosea', 'A Sermon upon the xliiii verse of the xxii Chapter of Matthew', 'A Sermon upon the xxi verse of the v Chapter of John', and 'A Sermon upon the xv verse of the vii Chapter of John'. These sermons were afterwards collected in Fifty Sermons (1649).