From one of the founders of political journalism
LINGUET, Simon-Nicolas-Henri (1736-1794), French journalist and lawyer.
Autograph letter signed ('Linguet') to the Parisian banker Perregaux.
Brussels, 29 April 1787.
4to bifolium, pp. 4, the last bearing the address and postal mark; neatly written in brown ink; creases where folded, traces of red wax seal, good.
£350

Approximately:
US $0
€0
An interesting letter from Linguet, one of the founders of political journalism who crossed swords with the philosophes, economists, politicians, and slavery abolitionists. Exiled on numerous occasions and imprisoned in the Bastille, he was guillotined in 1794.

Linguet begins his letter with reference to Chétien de Lamoignon, a relative of Malesherbes, who had just been appointed Garde de Sceaux and who subsequently attempted to reform the justice system. Recalling that Lamoignon is a friend of Madame Perregaux, Linguet writes: 'Je crois me rappeler que Ch. de Lam. est de ses amis; je la félicite de la proposition de ce magistrat, et je me félicite moi-même; je n'ai jamais eu de liaisons directes avec lui; mais il est connu pour un homme honnête, éclairé et ferme: je ne puis qu'avoir à m'applaudir de voir à la tête de la justice un ministre de ce caractère.'

After discussing financial business with his banker, Linguet then appears to refer to projected reforms by Emperor Joseph II, writing, 'Les réformes vraiment utiles projettées par l'Empereur, honorées de la contradiction dans nos Etats. Je ne sais pas ce que en arrivera(?) mais je chante du fond du coeur ... avec Blondel La paix, la paix, mes bons amis', this last line being a quote from André Grétry's popular comic opera of 1784, Richard Coeur-de-lion.
You may also be interested in...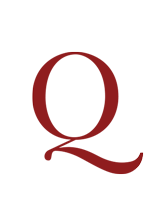 MEURSIUS, Joannes.
Rerum Belgicarum libri quatuor. In quibus Ferdinandi Albani sexennium, belli Belgici principium. Additur quintus, seorsim anteà excusus, in quo induciarum historia; & eiusdem belli finis.
First edition. The first four books narrate the repressive governorship of the duke of Alva (1567–73), who was sent to the Netherlands to secure Spanish rule after the collapse of the rebellion of 1566–67. An earlier version of the fifth book, which ends with the truce agreed in 1609 between Spain and the United Provinces, had appeared as Rerum Belgicarum liber unus in 1612, but was withdrawn in the face of vehement criticism. The author, a classical scholar and close friend of Grotius, was appointed historiographer to the States General in 1611 and was tutor to Oldenbarnevelt's sons.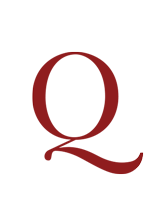 BALZAC, Jean-Louis Guez de.
Aristippus, or, Monsieur de Balsac's Masterpiece, being a Discourse concerning the Court … Englished by R.W.
First edition in English of Aristippe (1657), a treatise on wisdom in political administration dedicated to Queen Christina of Sweden, who was an admirer. Balzac was particularly reputed for the quality of his prose, seen as raising it to the same perfection as Malherbe did for French verse. At the end is an apposite extract from an earlier work, The elegant Combat (1634), comprising his conversations with Pierre du Moulin. Wing B 612.