[LITURGY WITH MUSICAL NOTATION.]
MISSAL, with readings and music for the 18th, 19th and 20th Sundays after Pentecost; a partial bifolium and a single leaf (text of first leaf of bifolium and single leaf continuous), vellum, double columns of 28 lines written in two sizes of an angular late romanesque liturgical script, dark brown ink, ruled with a hard point, initials in blue, green and red, rubrics in red, neumes on a single stave traced in red; recovered from a binding and with consequent creasing and staining, outer column of second leaf of bifolium cropped, a few small holes, one initial ('D') filled with a Renaissance doodle of strapwork and a putto's head, generally in good condition and almost entirely legible. The first leaf measures 290 x 227 mm (260 x 175 mm)
France or Germany, second half of 12th century.
£2250

Approximately:
US $2929
€2515
The fine angular script and elegantly simple initials are typical of Cistercian manuscripts, although the absence of punctus flexus punctuation precludes a more definitive Cistercian attribution.
You may also be interested in...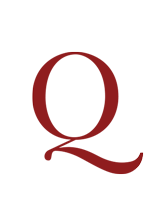 O'BRYEN, Christopher.
Naval evolutions: or, a system of sea-discipline; extracted from the celebrated treatise of P. L'Hoste, professor of mathematics, in the Royal Seminary of Toulon; confirmed by experience; illustrated by examples from the most remarkable sea-engagements between England and Holland; embellished with eighteen copper-plates; and adapted to the use of the British Navy. To which are added, an abstract of the theory of ship-building; an essay on naval discipline, by a late experienced sea-commander; a general idea of the armament of the French Navy; with some practical observations.
First edition. 'The first book on tactics in the English language … Translated extracts from Hoste's book amounted to about a quarter of the younger O'Bryen's work. The experience of the Seven Years War may have tended to discredit Hoste's approach, or at any rate the kind of battle tactics derived from it, but there were, no doubt, British officers who regretted the absence of a tactical manual in English. The extracts from Hoste, covering part of the elementary sections at the start and most of the battle sections at the end, were probably those considered most useful for British officers…The plates were redrawn from the originals and to the same scale. Hoste's Théorie de la construction des vaisseaux was also abstracted by O'Bryen' (Tunstall, Naval warfare in the age of sail pp. 123–4).
BRANDED 'LE BLASPHÉMATEUR EUROPÉEN' FOR HIS CONTROVERSIAL LA VIE DE JÉSUS. RENAN, Ernest (1823-1892), French philologist and philosopher.
A collection of 26 autograph letters and notes signed, with one letter by an amanuensis signed, to various recipients, in French.
A fine collection of letters from Renan, providing an insight into the breadth of his academic pursuits, his publications, his contacts in France and abroad, and his personality.