[LITURGY WITH MUSICAL NOTATION.]
MISSAL, with readings and music for the 18th, 19th and 20th Sundays after Pentecost; a partial bifolium and a single leaf (text of first leaf of bifolium and single leaf continuous), vellum, double columns of 28 lines written in two sizes of an angular late romanesque liturgical script, dark brown ink, ruled with a hard point, initials in blue, green and red, rubrics in red, neumes on a single stave traced in red; recovered from a binding and with consequent creasing and staining, outer column of second leaf of bifolium cropped, a few small holes, one initial ('D') filled with a Renaissance doodle of strapwork and a putto's head, generally in good condition and almost entirely legible. The first leaf measures 290 x 227 mm (260 x 175 mm)
France or Germany, second half of 12th century.
£2250

Approximately:
US $0
€0
The fine angular script and elegantly simple initials are typical of Cistercian manuscripts, although the absence of punctus flexus punctuation precludes a more definitive Cistercian attribution.
You may also be interested in...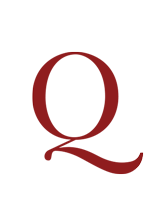 BAUDEAU, Nicolas, Abbé.
Eclaircissements demandés à M. N**, sur les Principes Economiques, & sur ses projets de législation; au nom des Propriétaires fonciers & des Cultivateurs François.
I: Rare first separate edition, first published in the Nouvelles Ephémérides, volume V, 1775, 'extrait des nouvelles éphémérides économiques' printed on verso of the cancel title. Daire considers this work to be the finest polemic of the Physiocratic school. Written following the publication of Necker's Sur la législation et le commerce des grains (1775), Baudeau here presents, in magnificent style, the arguments of the Physiocrats against Necker's theories.
VAUBAN, Sébastien Le Prestre de (1633-1707), Marshal of France and military engineer.
Manuscript certificate signed by Vauban ('Le Mal. de Vauban') certifying the brave service and injury in action of one Captain Beaufort.
In his capacity as 'commissaire general des fortifications de France, gouvernour de la citadelle de Lisle', Vauban here certifies that Captain Beaufort, an engineer in the Dauphin's regiment who had served the king well in the Dutch campaign of 1672 and then at Oudenaarde, is unfit for service following an injury to his right hand by a grenade at the siege of Besançon.