[LITURGY WITH MUSICAL NOTATION.]
MISSAL, with readings and music for the 18th, 19th and 20th Sundays after Pentecost; a partial bifolium and a single leaf (text of first leaf of bifolium and single leaf continuous), vellum, double columns of 28 lines written in two sizes of an angular late romanesque liturgical script, dark brown ink, ruled with a hard point, initials in blue, green and red, rubrics in red, neumes on a single stave traced in red; recovered from a binding and with consequent creasing and staining, outer column of second leaf of bifolium cropped, a few small holes, one initial ('D') filled with a Renaissance doodle of strapwork and a putto's head, generally in good condition and almost entirely legible. The first leaf measures 290 x 227 mm (260 x 175 mm)
France or Germany, second half of 12th century.
£2250

Approximately:
US $2877
€2654
The fine angular script and elegantly simple initials are typical of Cistercian manuscripts, although the absence of punctus flexus punctuation precludes a more definitive Cistercian attribution.
You may also be interested in...
LEARNED LADIES N. C.
Les femmes sçavantes ou bibliotheque des dames qui traite des sciences qui conviennent aux dames, de la conduite de leurs etudes, des livres qu'elles peuvent lire, et l'histoire de celles qui ont excellé dans les sciences. Par monsieur N. C.
Rare first edition of this anonymous work on female education, including a chapter on 'femmes sçavantes' from antiquity to the author's own time, advice on selecting, arranging and conserving a library of books, and recommended reading in theology, philosophy, rhetoric, poetry, history, and the beaux arts.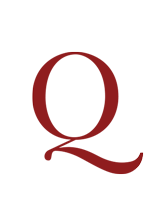 LOGIC FOR PhD STUDENTS GROUCHY, Nicolas de.
Praeceptiones dialecticae, Nicolao Gruchio Rotomagensi authore. Disputatio eiusdem, quid de nomine dialectices & logices cum Aristotele sentiendum sit, & quò singuli libri Organi Aristotelis pertineant.
Grouchy's abstract of his lectures on logic and Aristotelian dialectic. Grouchy spent 12 years in Bordeaux (1535-47) as professor of rhetoric at the Collège de Guyenne (the top class was called "Classe de Rhétorique"), and his book became part of the Collège's published syllabus for the two-year course for philosophiae doctores. He also published Aristotle's works in Joachim Perion's Latin version and took a serious interest in jurisprudence. He was an important friend of George Buchanan whom (in 1547) he accompanied to Portugal as part of the scheme that John III had in mind for the reform of the College of Arts in Coimbra.