[LITURGY WITH MUSICAL NOTATION.]
MISSAL, with readings and music for the 18th, 19th and 20th Sundays after Pentecost; a partial bifolium and a single leaf (text of first leaf of bifolium and single leaf continuous), vellum, double columns of 28 lines written in two sizes of an angular late romanesque liturgical script, dark brown ink, ruled with a hard point, initials in blue, green and red, rubrics in red, neumes on a single stave traced in red; recovered from a binding and with consequent creasing and staining, outer column of second leaf of bifolium cropped, a few small holes, one initial ('D') filled with a Renaissance doodle of strapwork and a putto's head, generally in good condition and almost entirely legible. The first leaf measures 290 x 227 mm (260 x 175 mm)
France or Germany, second half of 12th century.
£2250

Approximately:
US $3043
€2535
The fine angular script and elegantly simple initials are typical of Cistercian manuscripts, although the absence of punctus flexus punctuation precludes a more definitive Cistercian attribution.
You may also be interested in...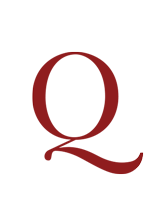 BAUDEAU, Nicolas, Abbé.
Eclaircissements demandés à M. N**, sur les Principes Economiques, & sur ses projets de législation; au nom des Propriétaires fonciers & des Cultivateurs François.
I: Rare first separate edition, first published in the Nouvelles Ephémérides, volume V, 1775, 'extrait des nouvelles éphémérides économiques' printed on verso of the cancel title. Daire considers this work to be the finest polemic of the Physiocratic school. Written following the publication of Necker's Sur la législation et le commerce des grains (1775), Baudeau here presents, in magnificent style, the arguments of the Physiocrats against Necker's theories.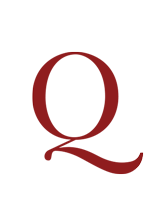 'THIS VALUABLE LITTLE BOOK' LA FOSSE, Étienne Guillaume.
Observations and Discoveries made upon horses, with a new methods of shoeing. With copper plates.
First English translation of La Fosse's Observations et découvertes faites sur des Chevaux, originally published in 1754. The anonymous author notes in his preface that although the subject had been treated previously 'in a learned manner' by English authors, viz. Gibson, Bracken and Barlet, he would however, 'think myself wanting in the duty I owe my country, if I did not propagate among them, whatever occurred to me that might tend to such laudable ends, in the most speedy and best manner I could. And therefore as soon as this valuable little book come to my hands, I took care to take the proper measures for communicating, to the public, those useful hints that appeared in it upon the most important points of farriery; being additional discoveries to what has already been ever made in any country' (preface). La Fosse's work includes sections on the anatomy of the horse's foot, and 'the true seat of the glanders'.