[LONDON ASSURANCE CORPORATION.]
By-laws, orders, and rules, for the good government of the corporation of the London assurance. And, for the better carrying on their business of assurances of ships and merchandizes at sea, and going to sea, and lending money upon bottomree. And also, for assurance of houses and goods from casualties by fire; and assuring lives.
London, n.p., 1722.
4to, pp. 15, [1, blank]; two ink marks to the title-page, and a light damp-stain to the fore-edge of the title-page; a very good copy, disbound.
£1500

Approximately:
US $2004
€1703
First edition of the by-laws of the London Assurance Corporation, which, along with The Royal Exchange Assurance Corporation, was constituted and granted sole rights, excepting private individuals, to the granting of assurance and bottomry by 'The Bubble Act' of 1720. The right to self-govern, reflected in the pamphlet offered here, was also granted in 'The Bubble Act' of 1720 which specified that after three years of control by Crown-appointed governors and directors, the members of the corporation would be free to set their own by-laws and elect their own leadership. The by-laws cover use of the company seals, company cash, the price of share transfers, registering probates of wills, making receipts and payments, company elections, absentee directors, directors taking 'presents, fees, or rewards', officers or servants taking 'unwarrantable fees', procedure for questions asked in general courts, procedure for addressing questions, the penalty for breaking the by-laws, and the yearly salary of governors and directors.

ESTC 187248 (erroneously dated 1712, some 8 years before the constitution of the Corporation), locating one copy only, at the Guildhall.
You may also be interested in...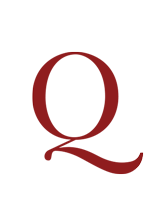 [MILL, John Stuart, witness].
Report from the Select Committee on the Income and Property Tax; together with the Proceedings of the Committee, Minutes of Evidence, and Appendix.
First edition. This is the concluding report of the Commons Select Committee that had been responsible for investigating possible modifications to income tax policy. John Stuart Mill appeared before the Committee on the 18 June 1861, where he reiterated his central belief that the current system of income tax was unfair to those on small or temporary incomes, 'though I do not go nearly so far as many people in my estimate of the amount of that injustice' (p. 212).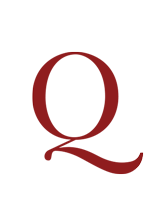 [VALERIANI MOLINARI, Luigi].
Del prezzo delle cose tutte mercatabili. Trattato legale-economico ove incidentemente si additano i veri principj della moneta …
Very rare first edition. 'Valeriani (1758–1828) was something of a polyhistor and much admired in his time and country. The little steam he reserved for economics was put to good use, however, in his theory of prices (Del prezzo delle cose tutte mercatabili, 1806), which could have taught Senior and Mill how to handle supply and demand functions' (Schumpeter, p. 511n).