LOUVAT, R.
Thousands of Frenchmen dead for resistance.
Lithograph in colour, 9¾ x 15 in (25 x 37.5 cm); Rubbed and creased in margins; inscription on verso 'London District Cttee C.P.'.
£75

Approximately:
US $103
€84
This poster, along with two others designed by Louvat in 1944, was produced by the French Forces of the Interior (FFI), a name used by Charles de Gaulle for the French Resistance movement towards the end of the Second World War. In June 1944, the FFI was involved in the Allied invasion of Normandy and suffered heavy casualties. They were consequently ordered to consolidate on 23 June 1944 under the command of General Marie Pierre Koenig (Marston, Counterinsurgency in Modern Warfare, p. 87). The FFI aided other Allied troops to advance through France and liberate Paris by subverting German efforts, capturing towns, bridges and villages as well as providing intelligence on German movements.

The inscription on the verso indicates that this poster was held by the London District Committee Communist Party. In1950, the Communist Party of Great Britain was divided into residential and industrial branches. By 1951, the London district had over 8,000 members (gcu.ac.uk).
You may also be interested in...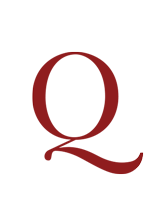 WILLIS, George Brandor.
View of Bayonne, taken from the sand hills on the left of the Adour, when occupied by the British forces on the 12 of March 1814, by Lieutenant George B. Willis, of the Royal Artillery. Dedicated with permission to the Rt. Hon. Earl Mulgrave, Master General of the Ordnance, &c. &c. &c. This print is intended to commemorate the illustrious return of Field Marshal the Duke of Wellington, and that proud period, when after a glorious career of victory, and the deliverance of Spain and Portugal by British valour and perseverance, the English standard was planted before the walls of Bayonne, and the legitimate sovereign of France recalled to add his seal to the general peace of Europe!
On his return from the Peninsular campaign, Wellington first took his seat in the House of Lords and was officially welcomed by the Queen at Buckingham House on 28 June, four days after the publication of this tribute by Edward Orme.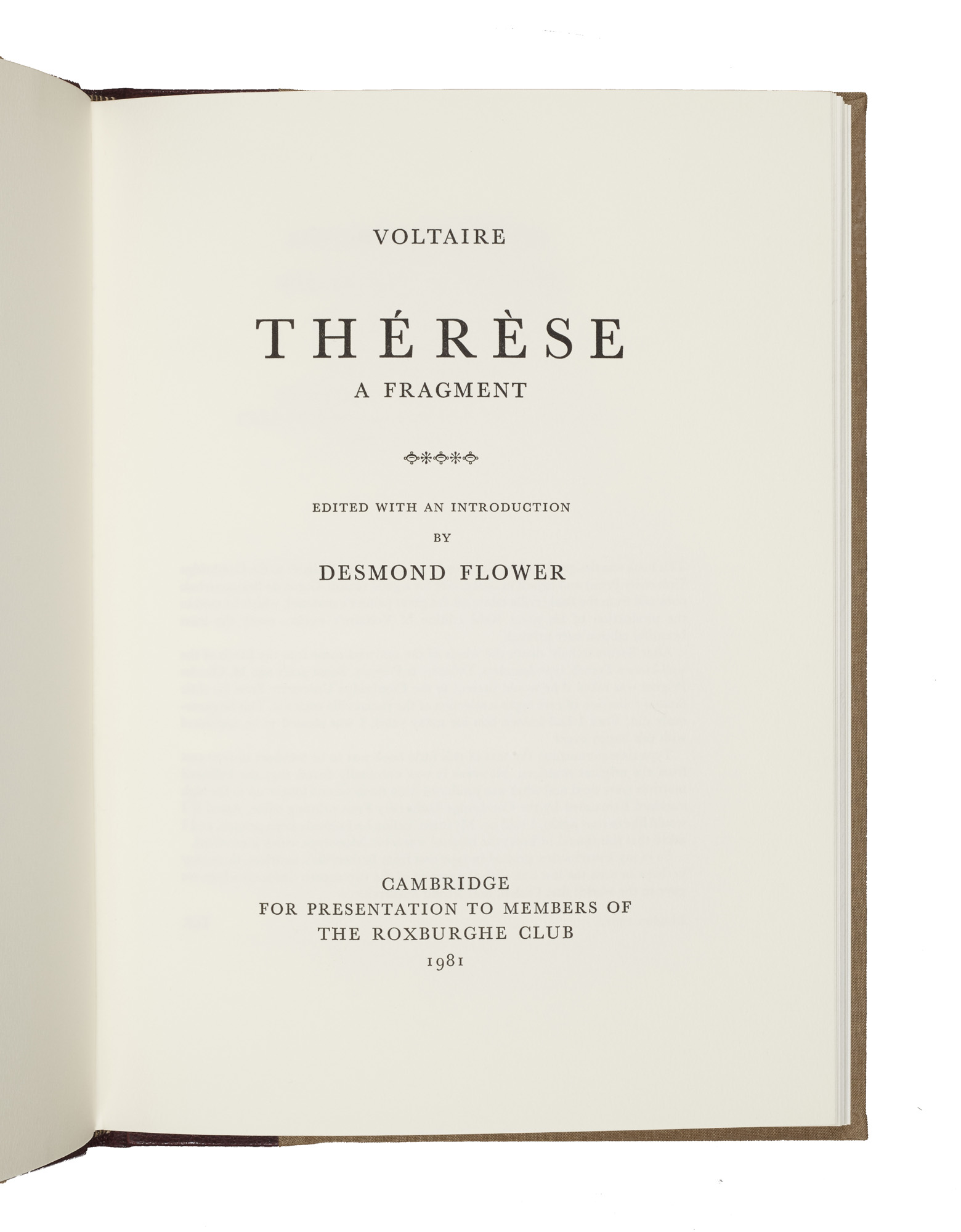 VOLTAIRE. FLOWER, Desmond, ed.
Thérèse, a fragment.
Edited with an introduction by Desmond Flower. The Roxburghe Club, 1981. A facsimile reproduction, with transcription, of the eight pages of autograph manuscript which are all that survive of Therèse, a play written when Voltaire was nearing the height of his powers. Desmond Flower's introduction outlines the circumstances of the play's creation and considers why it was never publicly performed.