RARER THAN LUCASTA 1649
[LOVELACE, Richard.]
Lucasta. Posthume Poems …
London. Printed by William Godbid for Clement Darby. 1659
Small 8vo., pp. ii, 107, [3], 14, wanting the title-page, the engraved title, and the plate of Lucasta (these supplied in facsimile), but with the engraved and letterpress divisional titles to 'Elegies' following p. 107; some soiling particularly to first and last leaves which are reinforced at the fore-edge without loss, some torn corners and marginal nicks throughout (affecting one word, on B1), small hole in I4 affecting three letters, headlines and page numbers cut close or cropped; other than the missing preliminary leaves the text is complete; full modern blind-ruled calf, gilt edges.
£1850

Approximately:
US $2474
€2096
First edition, a wholly different work from Lucasta 1649, published by the poet's brother Dudley Posthumus Lovelace, with 'Elegies sacred to the Memory of the Author' at the end.

'Overshadowed by the famous songs, his other poems have received less attention than is properly their due' (Wilkinson). Apart from another series of Lucasta poems, and poems built around such conceits as 'The Ant', 'The Snayl', 'A Fly caught in a Cobweb', and 'The Toad and the Spyder', there are occasional pieces addressed to Charles Cotton, Thomas Stanley (a kinsman), the painter Peter Lely, and 'To Dr. F[ranicis] B[eale] on his Book of Chesse' ('The hidden Princes you unfold; / Court, Clergy, Commons by your Law control'd').

There are editorial pencillings in this copy, we think for S. W. Singer's edition (1817-18), in the section of 'Translations' (pp. 86-107), instructing the printer to omit the Latin (but not the French) verses that face the English here, and adapting the titles, which were to be preserved. A note on p. 105, 'See separate MS leaf to follow here', probably refers to 'A Dialogue between Ordanus and Amoret' which Singer, wrongly, added to Posthume Poems, not realising that it is by the poet's brother, Francis.

Uncommon. 'This little volume is now [1925] very rare, much more so than Lucasta, 1649 …. The sale of nineteen copies of Lucasta is recorded in Book Prices Current between 1887 and 1920. In the same period only four copies of Lucasta. Posthume Poems were sold' (Wilkinson), and in the last forty years only two copies, one of them imperfect.

Wing L 3241; Hayward 98; Poems ed. C. H. Wilkinson, Oxford, 1925.
You may also be interested in...
CONTEMPORARY ARMORIAL VELLUM MAY, Thomas.
The Reigne of King Henry the Second, written in seaven Bookes. By His Majesties Command.
First edition of a verse history dedicated to Charles I. May's literary career had begun with his translation of Lucan's strongly anti-imperial Pharsalia (1626-7), which also influenced several of his stage tragedies. But his republicanism was muted thereafter, and indeed his Continuation of Lucan (1630) was dedicated to King Charles, who then commissioned May's verse histories of Henry II (1633) and Edward III (1635). 'These poems, while they do not follow an obvious Caroline propaganda purpose, are sympathetic to the dilemmas of royal power' (Oxford DNB). Charles purportedly came to May's defence in 1634 after an altercation at court with the Lord Chamberlain, calling May 'his poet'; but his loyalty was not rewarded, and May sided with Parliament in the 1640s, turning propagandist.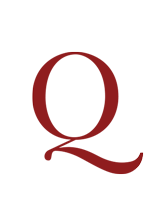 POUND, Ezra.
Hugh Selwyn Mauberley.
First edition, no. 125 of 165 unsigned copies from a total impression of 200, printed by John Rodker at the Ovid Press in Belsize Park Gardens.