rare: luther on predestination
LUTHER, Martin.
Eyn Sendbriff … uber die frage. Ob auch yemandt, on glawben verstorben selig werden müge &c. An Er Hansen von rechenberg zur freystad &c.
[Wittenberg, N. Schirlentz, 1522].
4to, pp. [8]; with woodcut architectural border to title, dated 1522; noticeable but not intrusive stain at gutter reaching up to the inner upper corner in the quire, light waterstaining to the outer margin, leaves inconspicuously reinforced at gutter, the extreme lower rule of the woodcut border just shaved; a good copy in modern quarter calf, marbled boards.
£2500

Approximately:
US $0
€0
First edition, rare, of a momentous letter on predestination addressed by Luther to his friend Hans von Rechenberg. Luther meditates on the subject of predestination and salvation by faith; while firm in his notion of faith as a necessary requisite for salvation, he outlines the possibility that the gift of faith and therefore salvation could be obtained after death.

Hans von Rechenberg (1480-1534), a crucial protagonist in the dissemination of the Reformation in Silesia.

Benzing 1267.
You may also be interested in...
UNPUBLISHED GERMAN LECTURE NOTES BY 'ONE OF THE MOST EMINENT OF GERMAN ECONOMISTS AND STATISTICIAN HERMANN, Friedrich Benedict Wilhelm von (1795-1868), German economist and statistician.
Manuscript lecture notes entitled 'National-Oeconomie unter Hinweisung auf seine Schrift "Staatswirthschaftliche Untersuchungen" München 1832 vorgetragen von Professor Dr Herrmann', made by Rudolf Dietz.
An unpublished manuscript constituting an important source for the development of Hermann's progressive economic theories between the two editions of his influential work Staatswirthschaftliche Untersuchungen (Investigations into political economy). First published in 1832, the Untersuchungen established Hermann's reputation: 'The book was organized around the simple but appealing idea that all economic variables are the outcome of the forces of demand and supply, so that economic analysis consists essentially of an investigation of the factors lying behind demand and supply ... Together with Rau, Hermann thereby laid the foundations on which Mangoldt and Thünen were soon to build a German brand of classical economics. No wonder Marshall much admired "Hermann's brilliant genius" and frequently quoted Hermann's treatise in his own Principles of Economics' (New Palgrave). Throughout his career Hermann updated and revised the contents of the Untersuchungen, at the end of his life dictating to his son the alterations to the second, enlarged edition, which appeared in 1870.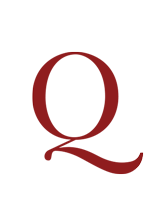 The best and first critical edition of the greek florilegium STOBAEUS, Johannes.
[Graece et Latine]. Sententie ex thesauris Graecorum delectae... à C. Gesnero... traductae.
Second, 'in every respect preferable' (Dibdin) edition of Gesner's Stobaeus, acclaimed as 'the first critical impression of the text of the Florilegium' (idem), philologically and critically much superior to the first, published in 1543. Gesner's parallel printing of the Greek text and the Latin translation of Stobaeus' excerpts from hundred of Greek writings – an invaluable source for texts many otherwise lost – was a key and lasting achievement of humanist philology.