MABLY, Gabriel Bonnot, Abbé de.
Observations on the Romans. Written originally in French …
London: Printed for R. Griffiths … 1751.
8vo., pp. [8], 240, with half-title; some minor soiling to the lower edge of the first few leaves, else a fine copy in contemporary speckled sheep, spine gilt with red morocco label.
£875

Approximately:
US $0
€0
First English edition of this Roman history (first published in the same year in Geneva as Observations sur les Romains). Mably studies episodes from the pre-imperial era (the seven kings, Gracchi and Punic wars), before skimming the vast majority of imperial dynastic rule to finish with a chapter on Constantine and the fall of the Western empire. In keeping with contemporary fashion, Mably cites Rome's 'boundless avarice' as the chief agent behind its decline. Indeed, the translator's introduction cites a glowing review from Nouvelles Literaires (April 1751) which aligns Mably's Observations with Montesquieu's Considerations (1734), and describes it as a worthy companion to that celebrated work. Gibbon too was familiar with Mably: 'his accurate distinction of times gives him a merit to which even Montesquieu is a stranger'.

Born into a noble family, Mably came to dedicate himself to intellectual pursuits after abortive, yet instructive, periods in seminary education and the diplomatic corps. He was an outspoken republican, yet wary of the propensity of revolutions to encourage atrocity. He became friendly with John Adams, founding father of the American constitution, when Adams was in Paris in the early 1780s, and they were known to enjoy lively debates on the practical realities of post-revolutionary society. Mably, keen to write a book on the American Revolution, found encouragement in Adams that resulted in Remarks concerning the Government and Laws of the United States of America: in Four Letters addressed to Mr. Adams (1785).



You may also be interested in...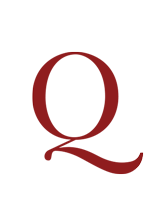 PECCHIO, Giuseppe.
Storia della economia pubblica in Italia, ossia epilogo critico degli economisti italiani, preceduto da un' introduzione …
Third edition (first, Lugano, 1829) of a companion piece to Custodi's monumental Scrittori classici italiani di economia politica, published in 50 volumes, 1803–16. With this work Pecchio supplies a biographical account of each author, as well as a historical introduction, chapters devoted to the Tuscan and the Neapolitan schools, and one chapter on the economic reforms of the eighteenth century. 'Though written with a strong national bias, it may on the whole be reckoned a pretty fair, as well as a rapid and spirited, sketch of the works of the Italian economists' (McCulloch, p. 31).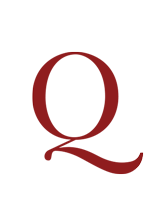 [RICHEOME, Louis].
La vérité defendue pour la religion catholique. En la cause des Iesuites, contre le Plaidoyé d'Antoine Arnaud, par François des Montaignes.
First edition of Richeome's vindication of the Jesuits against the charges made by Antoine Arnaud in his famous defence of the University of Paris in 1594. Richeome (1544-1625), known as the 'French Cicero', was one of the leading French Catholic controversialists of his age and played a crucial role in overcoming prohibitions against the Jesuit order in France. In La vérité defendue he constructs a history of the Society of Jesus from its foundation, highlighting its achievements in education and the work of Jesuit missions in Japan, the Far East, America, and Brazil. The work was translated into Latin the following year.