[MAITTAIRE, Michel]
Historia typographorum aliquot Parisiensium vitas et libros complectens.
London, William Bowyer for Christopher Bateman, 1717.
2 parts in one vol., 8vo, pp. xvi, [4], 160; [8], 95, 2 printed leaves, 99-160, [2], with 2 engraved plates of printer's devices; a fine copy bound in English speckled calf, double gilt fillet on covers, gilt spine with red morocco label, red speckled edges. From the library of the Earls of Macclesfield with their engraved bookplate, Shirburn castle blindstamp to first leaf.
£1100

Approximately:
US $0
€0
First edition of the earliest historical and bibliographical monograph on 16th century Parisian typography. It was elegantly printed by William Bowyer for Bateman in an edition of 250 copies on ordinary paper and 24 copies on Royal paper (see Maslen and Lancaster, Bowyer ledgers, 407). It was dedicated to Philippe d'Orléans, the regent.

The first part consists of biographies of Paris printers including Simon de Colines, Michel Vascosan, Guillaume Morel, Adrien Turnèbe, Frédéric Morel (and several other members of the Morel dynasty) and Jean Bienné. The second part contains bibliographical lists of the books produced by these printers. It ends with a classified catalogue of these books arranged by subject.

Bigmore & Wyman, II, p. 14; Peignot, p. 363 ('Ouvrage recherché et assez rare maintenant')
You may also be interested in...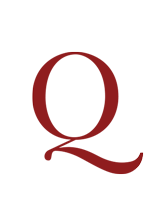 BEAUFOY, Mark.
Mexican illustrations, founded upon facts; indicative of the present condition of society, manners, religion, and morals among the Spanish and native inhabitants of Mexico: with observations upon the government and resources of the republic of Mexico, as they appeared during part of the years 1825, 1826, and 1827. Interspersed with occasional remarks upon the climate, produce, and antiquities of the country, mode of working the mines, etc.
First edition. This is a presentation copy, inscribed 'Burr Jackson Esq. With the author's compliments' on the front free endpaper. Includes observations on slavery and the West Indies, visited on the author's outward voyage.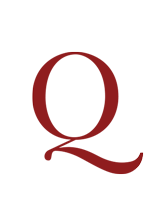 BAUDIER, Michel.
Histoire générale du serrail, et de la cour du Grand Seigneur, Empereur des Turcs. Où se voit l'image de la grandeur otthomane, le tableau des passions humaines, et les exemples des inconstantes prosperitez de la cour. Ensemble l'histoire de la cour du roy de la Chine . . . Derniere edition.
Fourth edition. This is one of two issues to appear at Rouen in the same year, the other bearing the imprint of Jean Berthelin. Baudier's much-read account of Turkish customs first appeared in 1624. The author was 'a popularizer of general knowledge of the Ottoman Empire, and by emphasizing the dramatic and melodramatic aspects of Turkish life, customs, and manners, probably did most to spread knowledge of Turkey through 17th-century France . . . . There is no evidence that Baudier ever visited the Levant' (Blackmer). Although the illustration of a giraffe he provides is one of the earliest to be widely diffused in Europe, his claim actually to have seen one in Constantinople is undermined by his description: 'ses jambes de devant sont quatre ou cinq fois plus hautes que celles de derriere.'